The 27th of January 2018, the world of interiors lost the successful iconic man Feodor Ingvar Kamprad. IKEA founder passed away during his sleep in his home in Småland, Sweden. During in his few days, Kamprad was suffering from pneumonia. The icon became immortal at the age of 91 to leave behind a better world with his creative business acumen and creativity to better lives of billions all over the world.
Kamprad had lived in Switzerland from 1976 to 2014. Born to Swedish mother Berta Linnéa Matilda Nilsson and German father Franz Feodor Kamprad on the 30th of March 1926 in Pjätteryd, Kronobergs län, in Småland, Sweden, Feodar's parental genetics ingrained creativity in him. When Feodar was born, little did his parents know that one day he would rule the world as a creative genius as IKEA founder.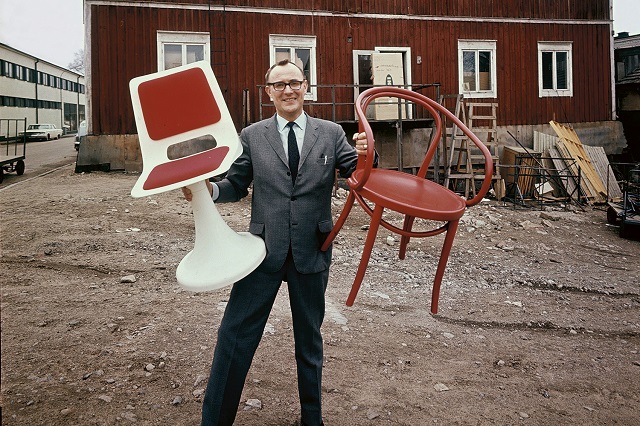 EARLY HISTORY:
It is very interesting to know that the family name 'Kamprad' was adopted from the 14th Century word 'Comrade'. Kamprad's paternal grandfather Achim Erdmann Kamprad and his paternal grandmother Franzisca Glatz were born in Radonitz in Bohemia in then-Austria-Hungary. They were originally from Altenburger Land in Thuringia and had arrived to Sweden from Germany in 1896. During the 19th Century, Kamprad's family was one of the wealthiest Estate owners in Thuringia.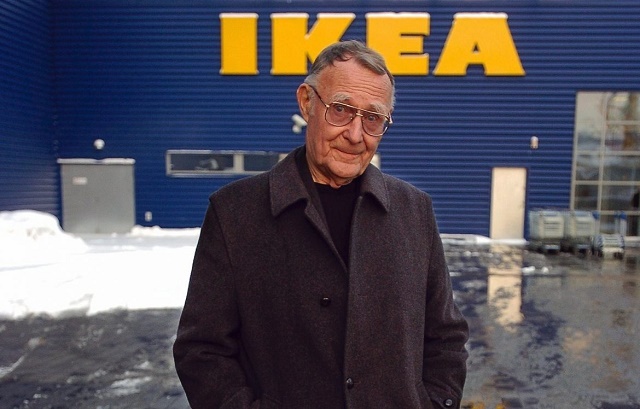 Achim Kamprad's mother's cousin Paul von Hindenburg was the youngest son of an estate owner. Paul von Hindenburg bought a 449 hectare farmland near Agunnartd, a small village in the province of Småland. It was the largest farm in the region. After Frans Feodar was born, Paul had committed suicide for unknown reasons. The vast farm was left to Franzisca Glatz, Franz Feodar's grandmother. Later, the farm was left to Franz Feodar.
Ingvar Kamprad's early childhood was spent in the farm till the age of six with his parents, sister and grandmother. It is believed that Ingvar was in regular touch with his relatives in his family's ancestral town in Thuringia. He would visit them often, in spite of his busy business schedule.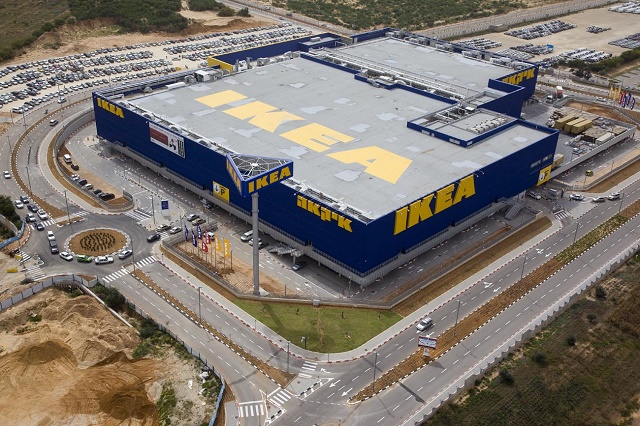 A GENIUS IS BORN:
Ingvar was a born genius in business. At a tender age of 5, he started selling matched to make money. At 7, his entrepreneurial skills were such that he started selling matches in adjacent areas within two years in his bicycle. He used to buy matches from Stockholm in bulk and sell them individually to make profits. From matches, Ingvar switched to selling fish, Christmas tree decorations, seeds to ballpoint pens and pencils as he was growing up.
Ingvar was a bright student academically and had a great instinct in business. By 17, he had expanded his business to such an extent that father Franz rewarded his son. IKEA was founded in Sweden by Feodar Ingvar Kamprad at the age of just 17. Today, IKEA is synonymous with all the interiors' product. But little do consumers know what IKEA stands for. Behind the acronym IKEA, Ingvar's family background is etched in the heart.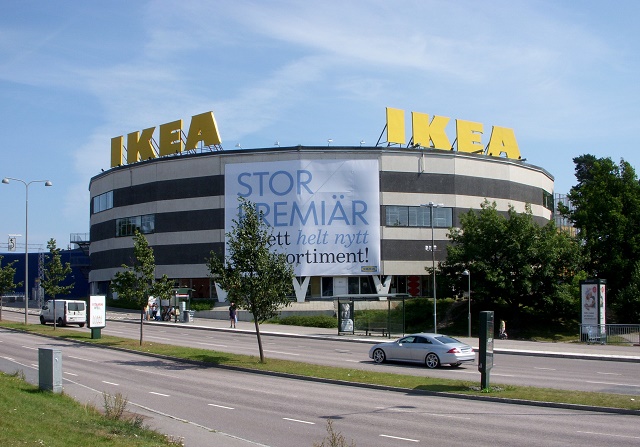 The first two alphabets 'I' and 'K' are the initials of his name Ingvar Kamprad. The 'E' stands for the family farm Elmtaryd. The last alphabet 'A' stands for Agunnaryd, the village where Ingvar was born and raised. No one had imagined IKEA's success would be so phenomenal to rule the world as 'the Brand'.
Ingvar was quick to grasp the pulse of the prospective customers. He used to sell Uncle Ernst's kitchen tables' replicas to make good profit. He expanded by creating a second-to-none diversified portfolio. In the year 1948, Ingvar added furniture and since then IKEA never looked back till date. His amazing skills saw him expanding his business by selling the products by mail order. Ingvar Kamprad was a visionary, who was well-ahead of time and his contemporaries.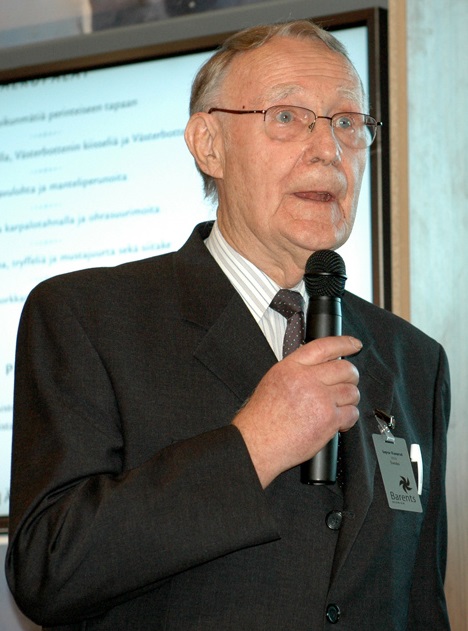 SIMPLICITY INGRAINED:
Simplicity and being economical were ingrained in Ingvar Kamprad since his early childhood. It cannot be denied that these two amazing traits helped him to make IKEA – the brand of the world. His economical approach towards spending was imbibed in his products to the core. This is the main reason that none of the brands could ever compete or match IKEA's success till date.
Success never went to Ingvar's head, in spite of his wealth. He always flew economy class and encouraged his employees to use both sides of papers. He used to drive a 1993 Volvo 240 and he was comfortable all the time, unlike other billionaires. Many will be surprised to know that Ingvar used to visit his own Company for a low-priced meal rather than splurge in a fancy restaurant. This virtue separates Ingvar from the rest of the business icons.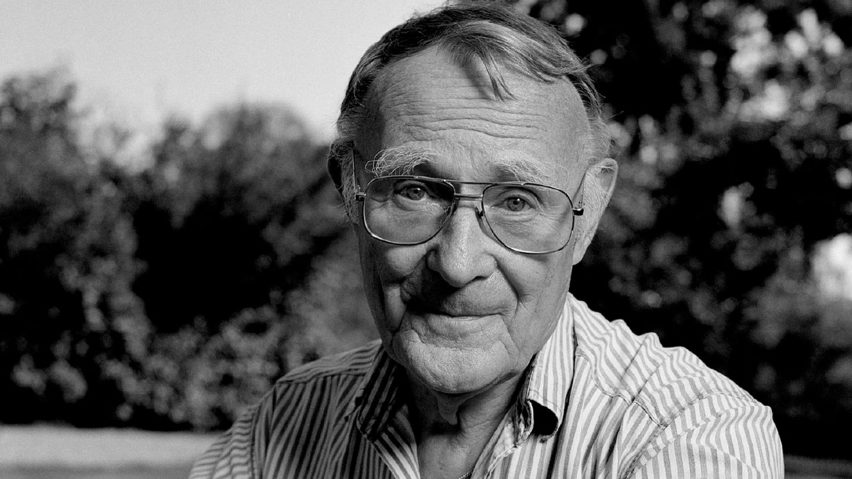 Ingvar's genius mind was constantly at work. He believed in expanding his empire by lowering its products' average prices by 2 to 3% over the decade by controlling cost, operational details and ongoing product development. In one of his interviews, Ingvar explained, "It is not only for cost reasons that we avoid the luxury hotels. We don't need flashy cars, impressive titles, uniforms or other status symbols. We rely on our strength and our will!"
FAMILY LIFE:
Ingvar Kamprad married Kerstin Wadling in the year 1950. They adopted a daughter and named her Annika. In the year 1960, the couple separated with a divorce. Soon after his divorce, Ingvar met Margaretha Stennert. She was 20 years younger to Ingvar. Three years later, they were married. The couple was blessed with three sons, named Peter, Jonas and Mathias. The marriage lasted for 48 long years. In the year 2011, the couple separated with a divorce.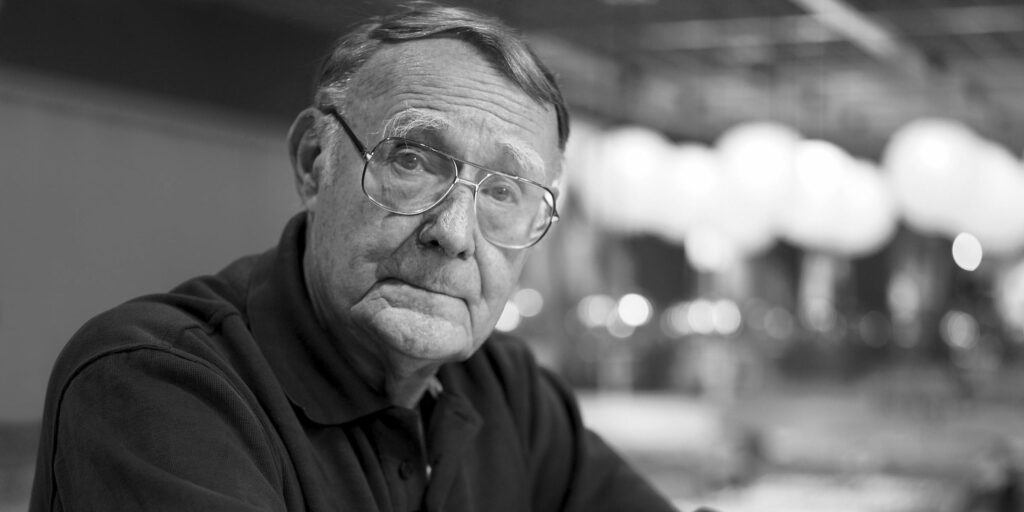 The divorce surely broke Ingvar, who spent most of his life in Épalinges, Switzerland. Having lived in Switzerland from 1976 till early 2014, Ingvar moved to Småland in Sweden in March 2014. He owned a large country estate in Sweden, a villa in Switzerland and a vineyard in Provence, France. He also owned a Porsche and was fond of driving it for several years.
GENERATION LEAP:
In the month of June 2013, Ingvar resigned from the Board of Inter IKEA Holding SA. Ingvar's youngest son Mathias Kamprad replaced Chairman Per Ludvigsson to continue father's vision with their long-term strategy. Mathias and his elder brothers Peter and Jonas play their respective leadership roles at IKEA to develop the Corporation's overall vision.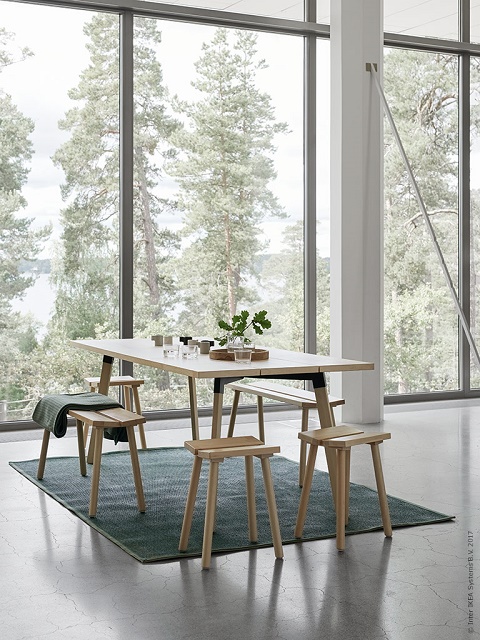 Ingvar Kamprad at the age of 87 had stated on his resignation, "I see this as a good time for me to leave the board of Inter IKEA Group. By that, we are also taking another step in the generation shift that has been ongoing for some years."
He had named all the three sons as the sole heirs of the Ikano Group. The Group holds a substantial minority stake in IKEA, estimated to be worth US$1.5 billion. His daughter Annika received $300,000.
THE RECLUSIVE WRITER
In spite of IKEA's global presence, Ingvar Kamprad was known to be a reclusive individual and a very private person by nature. The book A TESTAMENT OF A FURNITURE DEALER published in 1976 is known to be Ingvar's first detailed philosophies of frugality and simplicity. It was more like a manifesto of hard work and success. LEADING BY DESIGN: THE IKEA STORY written by Swedish journalist Bertil Torekull, was assisted by Ingvar Kamprad's insight and experience of his long journey of successful career. He described his philosophies and the trials and triumphs of founding IKEA.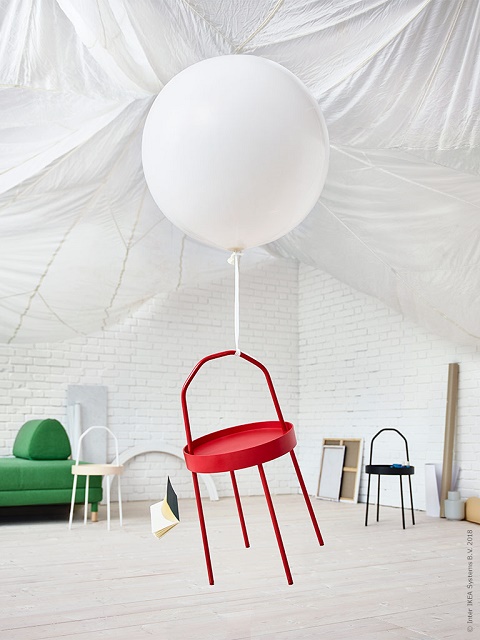 STICHTING INGKA FOUNDATION:
Stichting INGKA Foundation, the Dutch-registered is named after Ingvar Kamprad, which owns INGKA Holding, the parent company for all IKEA stores. In May 2006, as reported by The Economist, the Charitable Foundation was presumed to be the world's wealthiest Charity. In spite of its large endowment, its primary purpose was corporate tax-minimisation and anti-takeover protection for IKEA. Ingvar Kamprad was the Chairman of the Foundation.
Forbes magazine, in March 2010, estimated Kamprad's fortune at US$23 billion. He was at the 11th position among the World's Richest Person. By June 2015, Kamprad was listed as the 8th Wealthiest Person in the World by the Bloomberg Billionaires Index. His global empire was estimated at net worth $58.7 billion.
Photo Courtesy: Wikipedia