The Durgam Cheruvu Cable Bridge is an extradosed bridge in the twin cities of Hyderabad and Secunderabad in the southern State of Telangana, India. Extradosed bridge employs a structure that combines the main elements of both a prestressed box girder bridge and a cable-stayed bridge.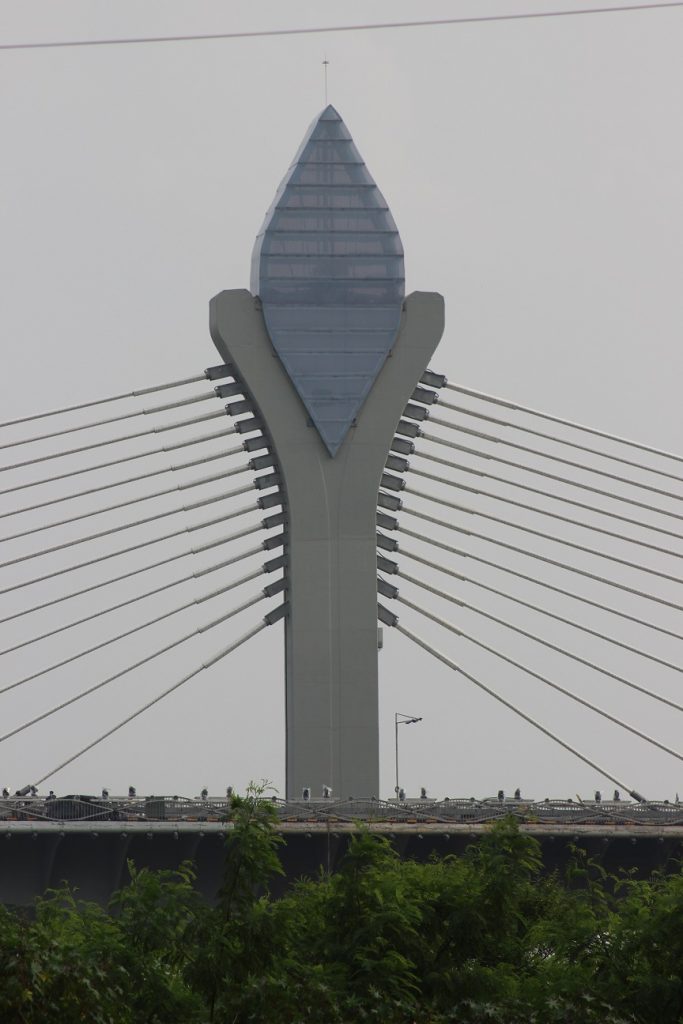 It is interesting to note that the Durgam Cheruvu cable-stayed bridge across the lake is said to be the 'Longest in the World'. It has a span length of 233.8m (the previous World Record was of 230m) and the PSC post-tensioned box girder completely made up of high-performance concrete. The bridge has put the twin cities of Hyderabad – Secunderabad on the global map.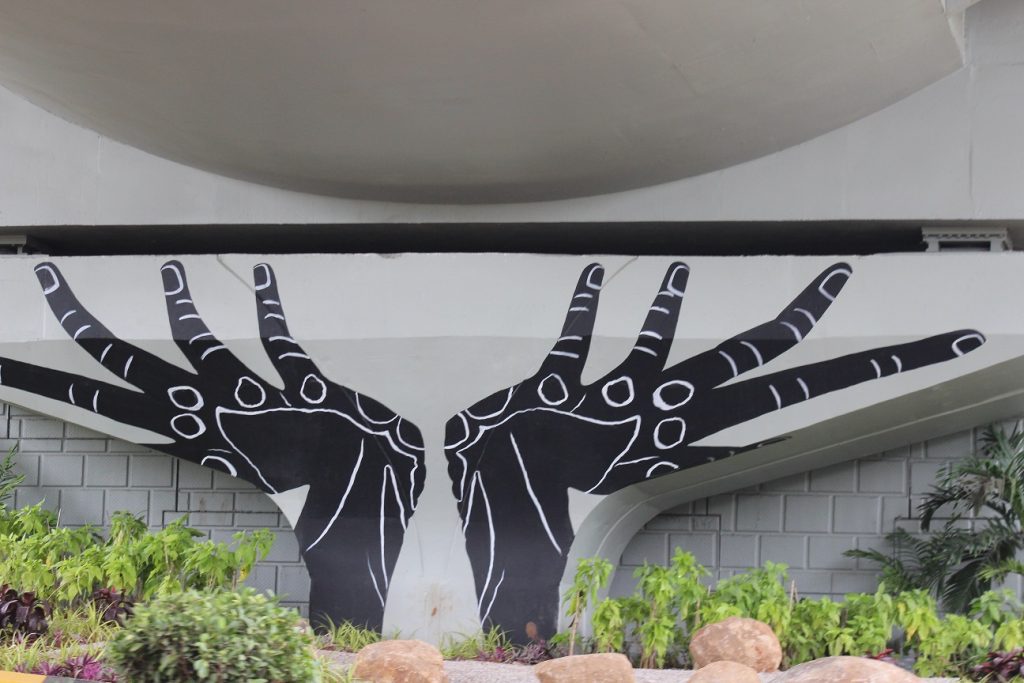 The Durgam Cheruvu cable-stayed bridge connects the financial district with Jubilee Hills to ease traffic congestion leading towards Madhapur across Durgam Cheruvu.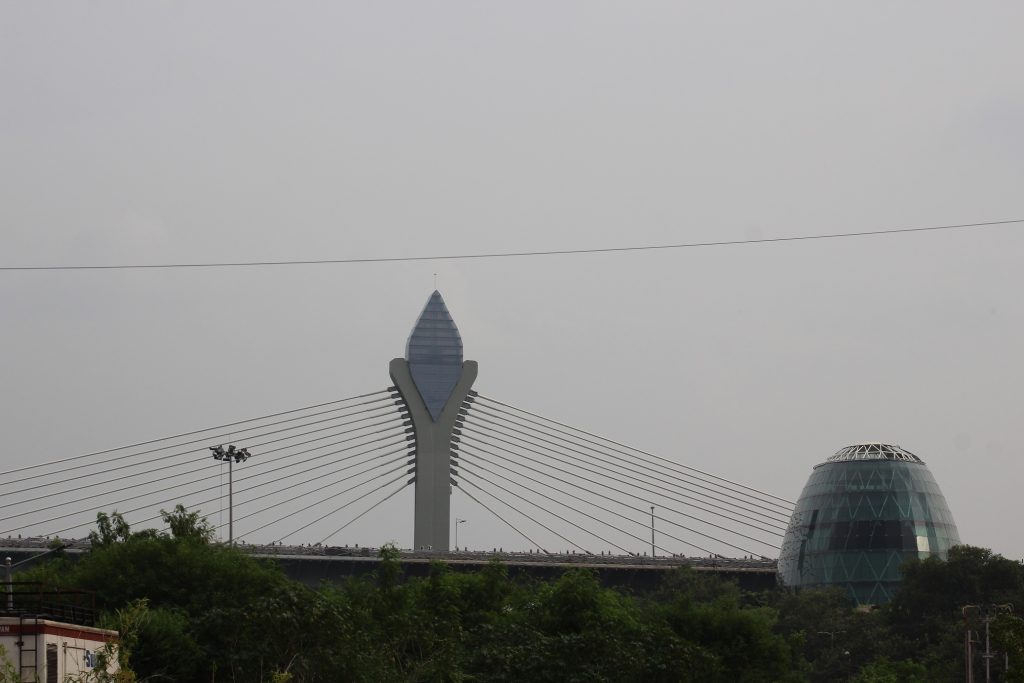 Durgam Cheruvu was previously famous as the 'Secret Lake' and was surrounded with rocky boulders all around. With fast development of the HI-Tec city, all the boulders have vanished from the area with time.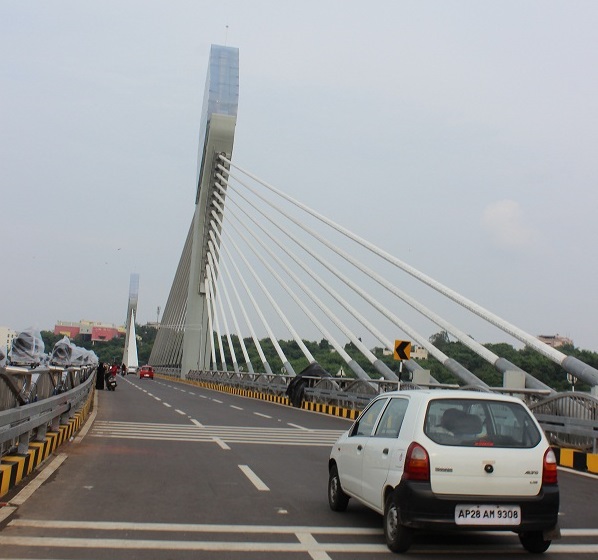 It is interesting that the bridge was originally supposed to have 3 to 5 pillars holding the road. However, with some environmental concerns forced the government to settle for a cable-suspension bridge with 2 pillars holding the cables.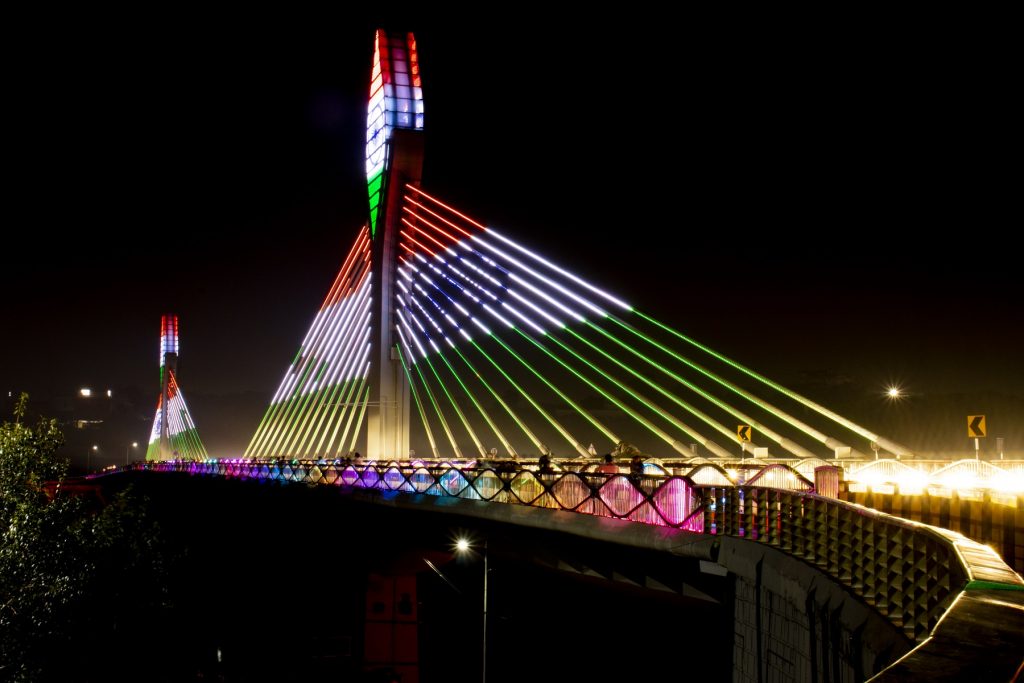 Larson and Toubro won the contract to construct the bridge. Construction commenced on the 9th of March 2019. The opening of the bridge was scheduled and expected to be held in the month of June 2020. With the pandemic gripping the world, the construction got delayed as expected.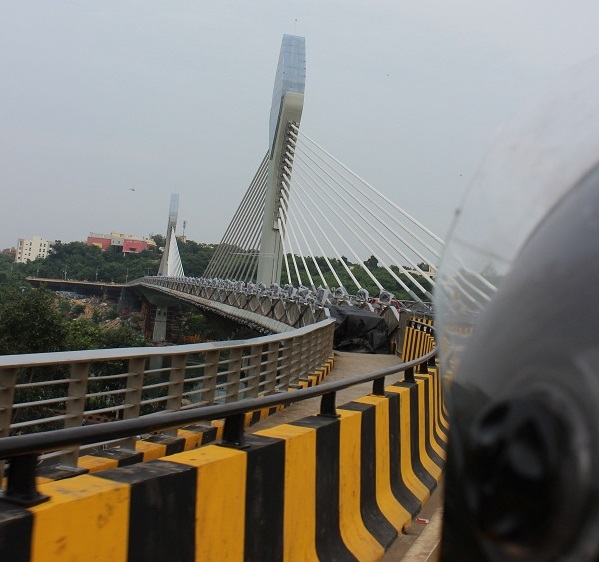 The construction was finally completed in the month of August 2020. On the 25th of September 2020, the bridge was opened for public by the Telangana Minister K. T. Rama Rao and the Minister of State for Home Affairs, Government of India G. Kishan Reddy.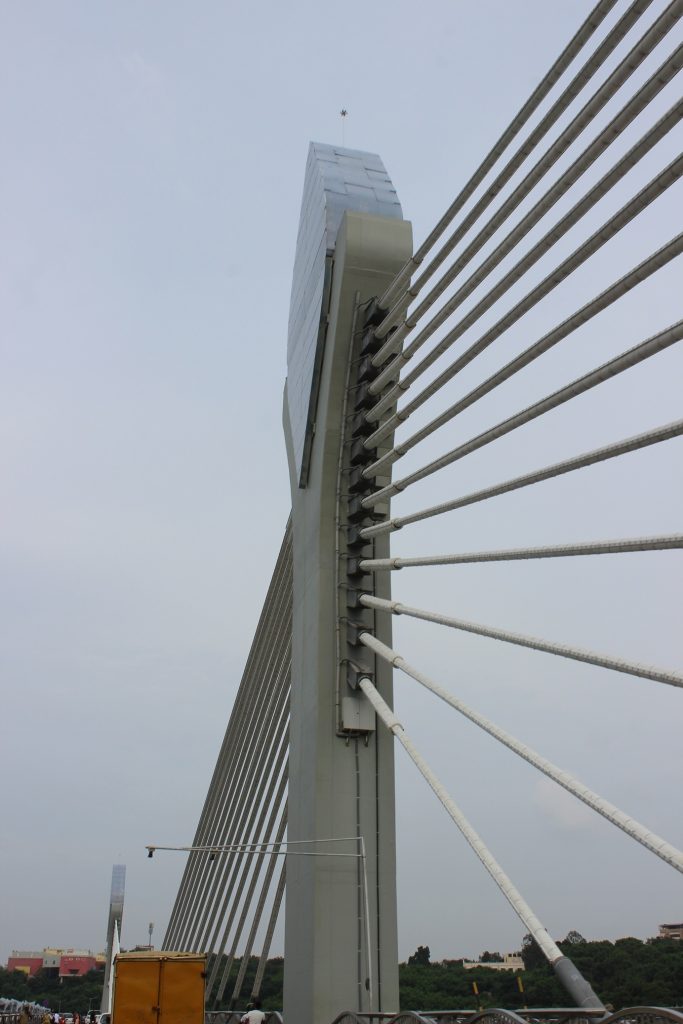 Durgam Cheruvu cable bridge became Hyderabad's first 'Hanging Bridge'. It became a recreational point and tourist attraction for the city. At night, the view is arresting with all the glittering illumination.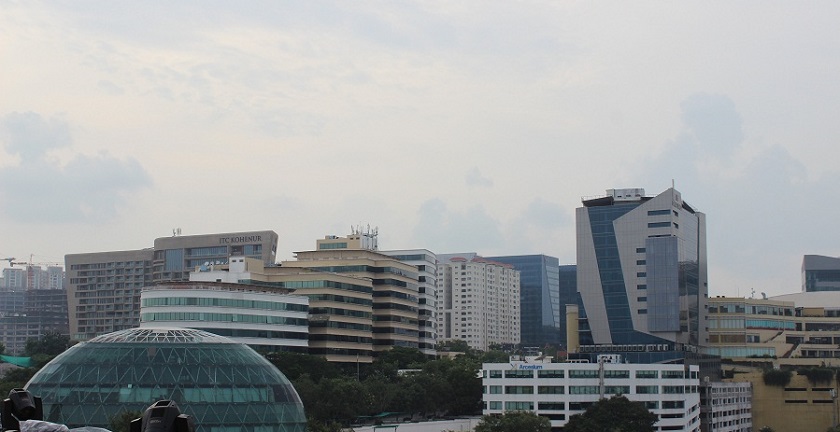 The total length of the bridge is nearly 764.38m including the approach roads. The length of the cable-stay bridge is about 425.85m. The approach viaduct and the solid ramp is about 338.53m. L&T Construction built the project at an estimated cost of INR 184 billion.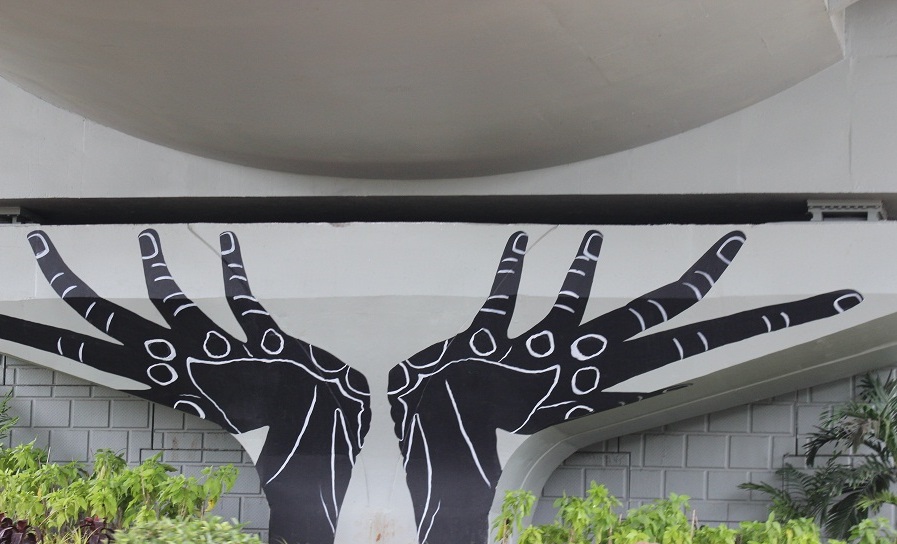 Image Courtesy: Johnny D