The GEN Z Series is very impressed with students from the University of Khartoum in Sudan. Their progressive thinking, respectful approach, creativity, design creations and above all – their confidence are truly second to none! As the Editor-in-Chief of 'the new frontier – zerobeyond', I wish students from other reputed institutions around the world could learn a lesson or two from these Sudanese students. In spite of the political turmoil in their country, they seize every opportunity, when it comes to showcase their creativity and design creations. Truly impressive!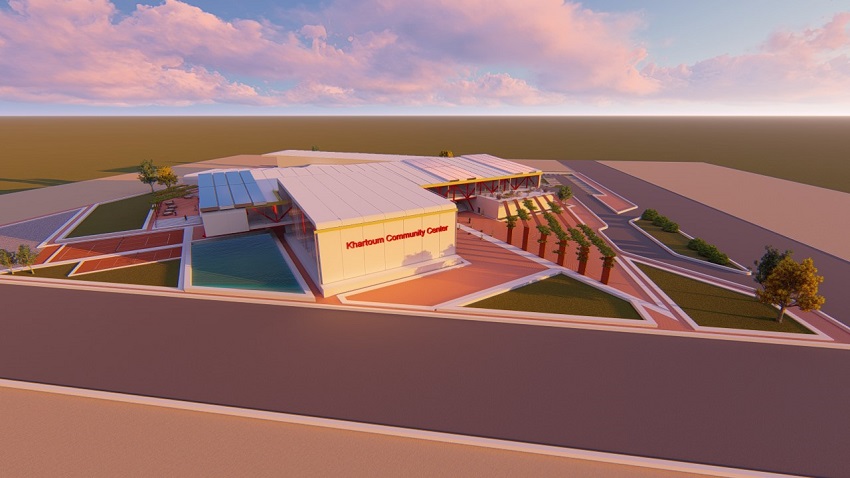 Rouaa Mamoun Osman, a 2020 graduated architect from University of Khartoum, Sudan is currently working as a freelance architect as well as, is a Teaching Assistant at the university. A voracious reader and a writer, Rouaa is very keen in analyzing and studying the consequences of Covid19 pandemic in architecture and design. A very meticulous individual, in final year Rouaa designed a Covid19 responsive architecture as her project.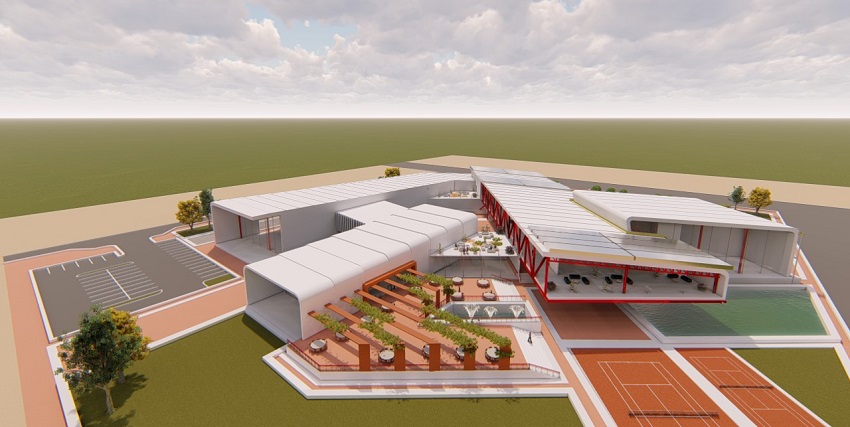 Rouaa Mamoun Osman talks to Johnny D about her quest in the field of architecture and her need-of-the-hour project.
Your childhood ambition, did you always wanted to become an architect?
I never imagined that I would study architecture one day, because it was associated in my mind with difficulty and lack of sleep. However, during my childhood I was very interested in shapes and used to play with cubes. I was very passionate making and producing things (smiles). As I got older, I started to look at buildings in a different way and think about how the building came up to be in this way. I started thinking about studying architecture, even though it was never an option. Once I landed in architecture school, I found myself rewarded for my creative ideas and did not need to follow a fixed path. It was about exploring all the options.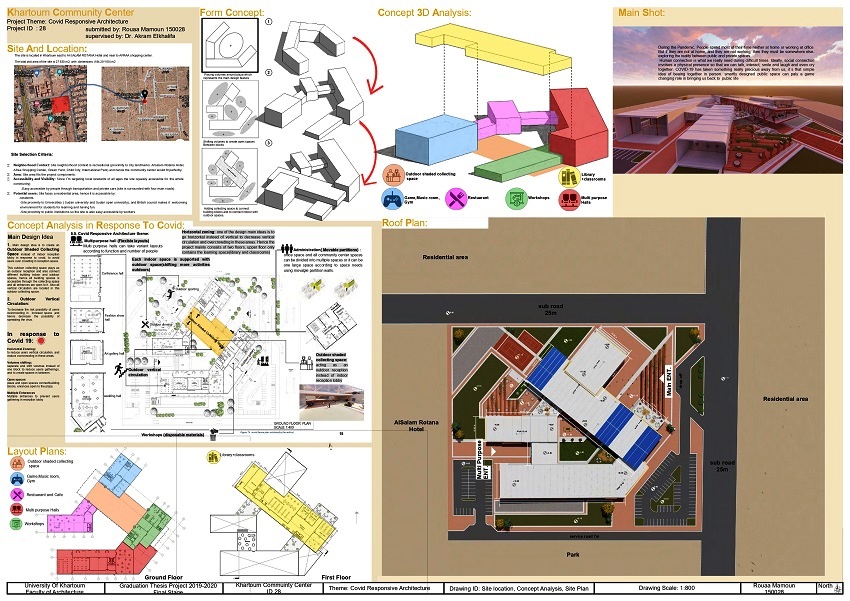 Briefly describe your project.
My graduation project emphasizes the importance of human connections through a Community Center, which provides an environment where people from all ages can have cultural and leisure activities in the heart of Khartoum city. Human connection is what we really need during difficult times. Ideally, social connection involves a physical presence so that we can talk, interact, smile and laugh and even cry together. COVID-19 has taken something really precious away from all of us. It is that simple idea of being together in person, the project proposes a safe place for socializing during the pandemic.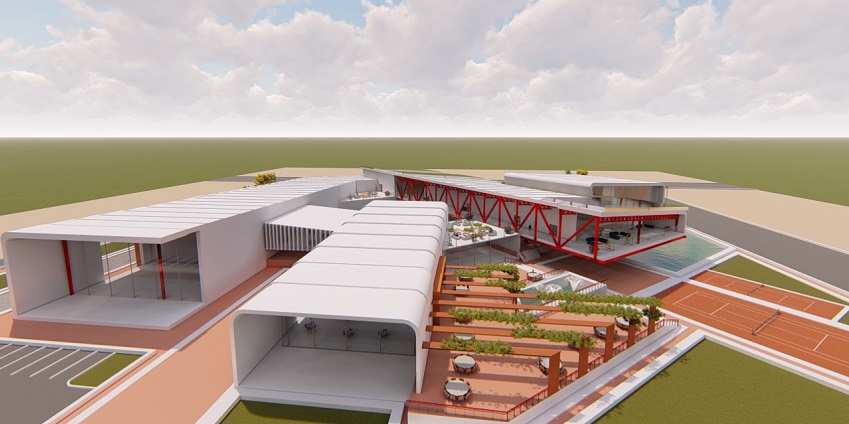 The project is divided to four main spaces (Activities for all):
– Social Space includes:
– Reception
– Multi-purpose Hall
– Restaurant and Cafe
– Learning Space includes:
– Library
– Class Rooms
– Inspiration Space includes:
– Gym
– Music Room
– Games Room
– Performative Space includes:
– Workshop
– Plus Administration Facilities and Services.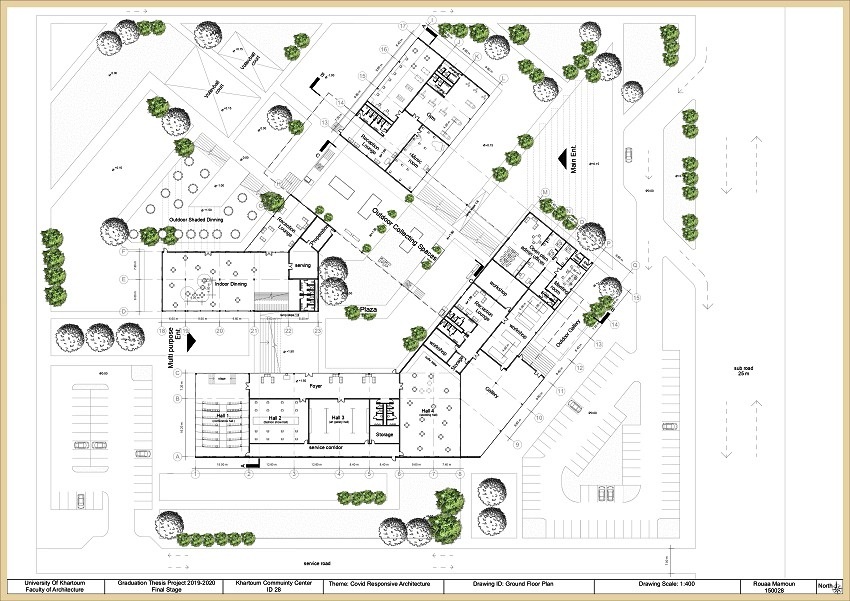 In response to COVID the project is distinguished with:
– Horizontal Zoning to reduce users' vertical circulation and reduce overcrowding in these areas;
– Volume Shifting separates and shifts volumes instead of one block to reduce users' gatherings, and create spaces in between;
– Open Spaces Plaza and open spaces connect building blocks, and all entrances are open to the Plaza;
– Multiple Entrances to prevent users' gathering in reception lobby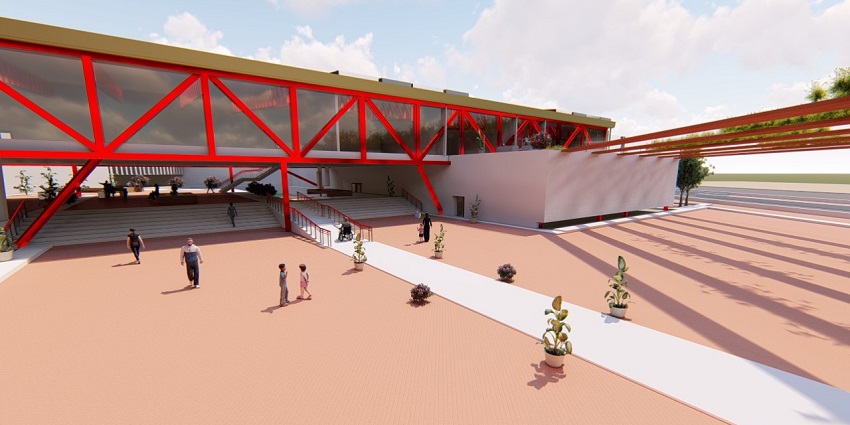 Main design idea (Outdoor Shaded Collective Space):
Main design idea is to create an outdoor shaded collective space instead of indoor reception lobby in response to Covid19, to avoid overcrowding in reception space. The outdoor space plays as an outdoor reception and also connects different buildings, indoor and outdoor spaces. Hence, all the building spaces are accessible through the collective space and all entrances are open to it. Also, all vertical circulation is located in this outdoor collective space.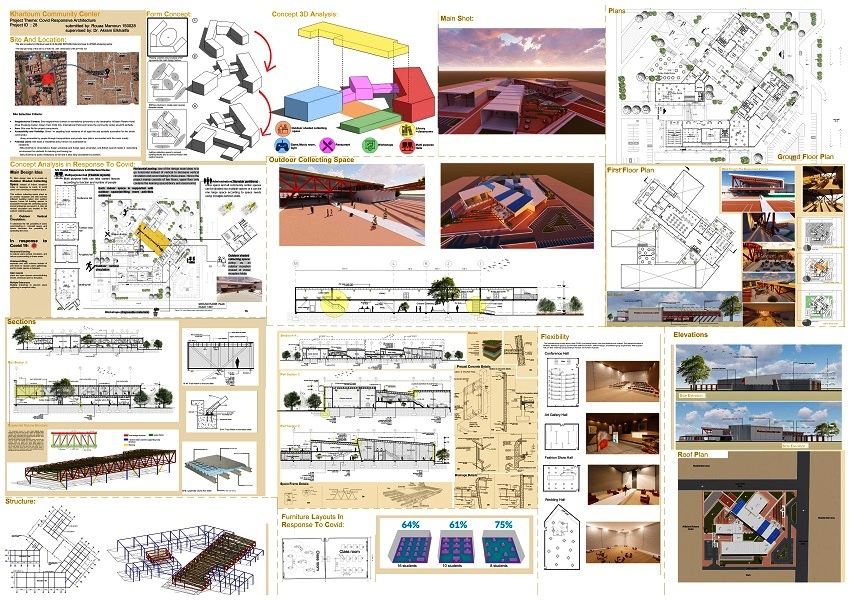 What does 'architecture' means to you?
For me, it represents cultures, values, societies, and civilizations. It describes the evolution of humans and buildings through Centuries. It tells the story of people from the past. Moreover, architecture serves the purpose of improving lives of individuals and societies by making buildings to meet the needs of humans at large.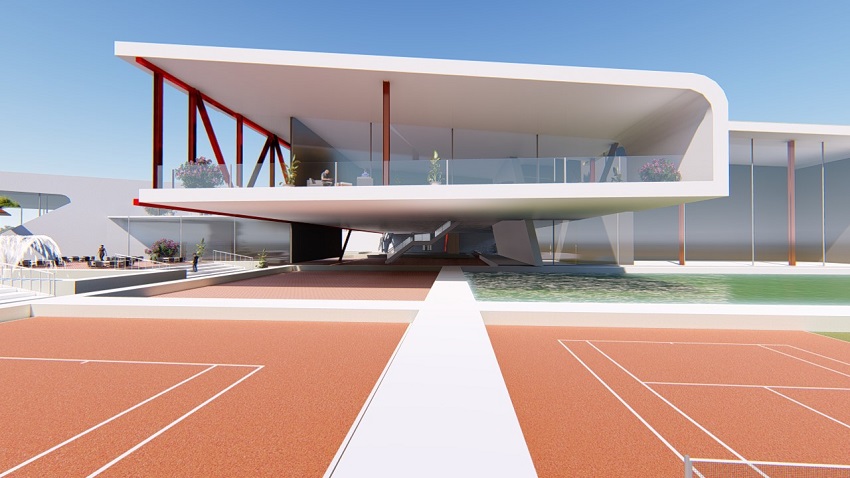 How has it influenced your life as an architecture student?
The amount of growth that happened to me during the years of architecture school is mind blowing! It changed how I approach problems in all areas of life. Design challenges made me think outside the box and discover what I am really capable of. Architecture was an amazing opportunity to test my limits of what I think is possible. I have made great friends and met some amazing people. Some of the most important people in my life are the people, who I went to architecture school with (smiles).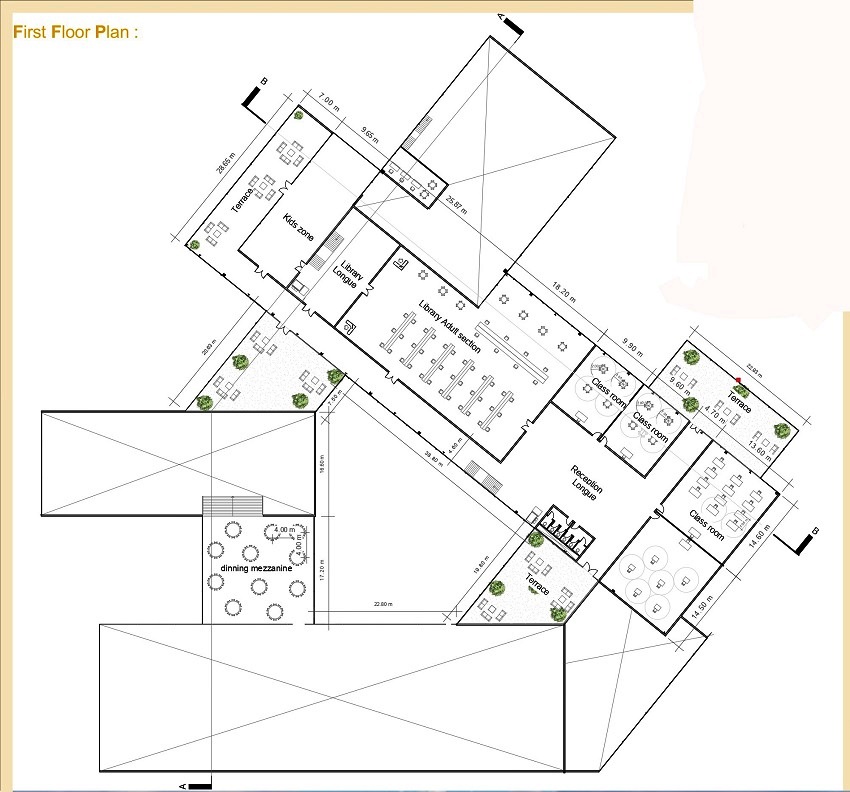 Which National or International architect has inspired you? Please specify as to why?
There are two architects that has inspired me the most:
Le Corbusier: I admire that during his journey he self-taught himself by going to the library to read about Architecture and philosophy, museums, sketching buildings. I am truly impressed with his works of art, paintings, sculptures, drawings and collages, enamels, tapestries as well as engravings. And he developed timeless furniture icons.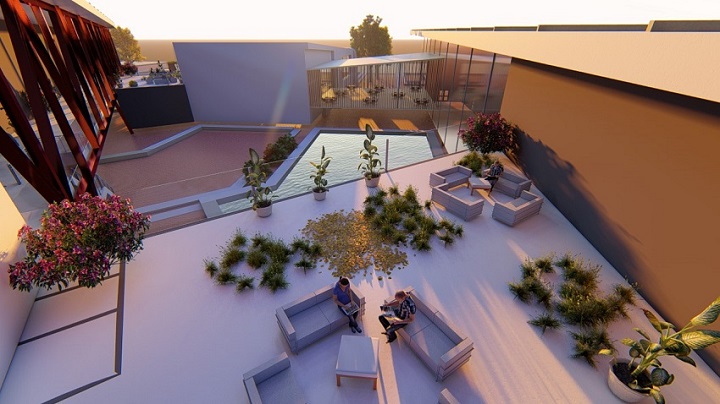 Frank Lloyd Wright: He was not only the most recognizable name, but also the best in the modern history of architecture. I admire his attention to details and humble outlook, combined to create the best body of work in the modern era.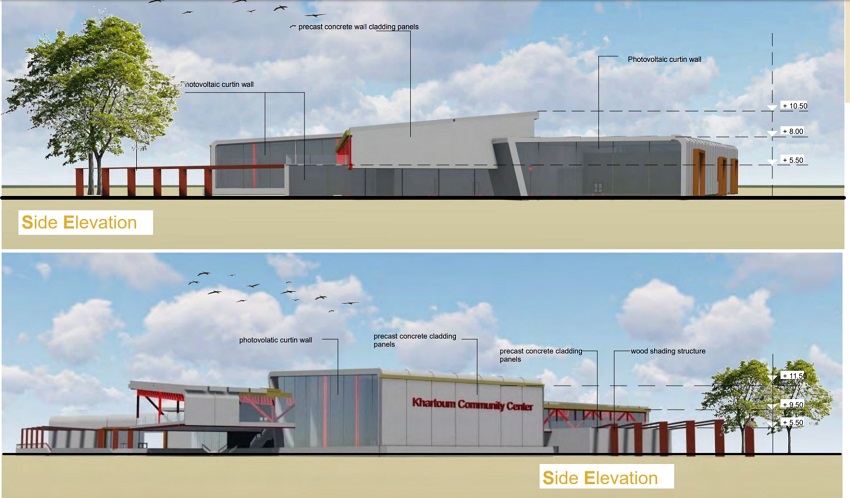 How can or will architects of the present times overcome the 'Climatic Catastrophes' to safeguard the community at large for the safe future of the generations to come?
I believe today architects should make a building as sustainable as it can be, by using natural resources and sustainable building materials, Implementing renewable energy, etc. Also, with individuals and corporations becoming ever more aware of climate change, the call for architects to adopt eco-friendly solutions is going to grow.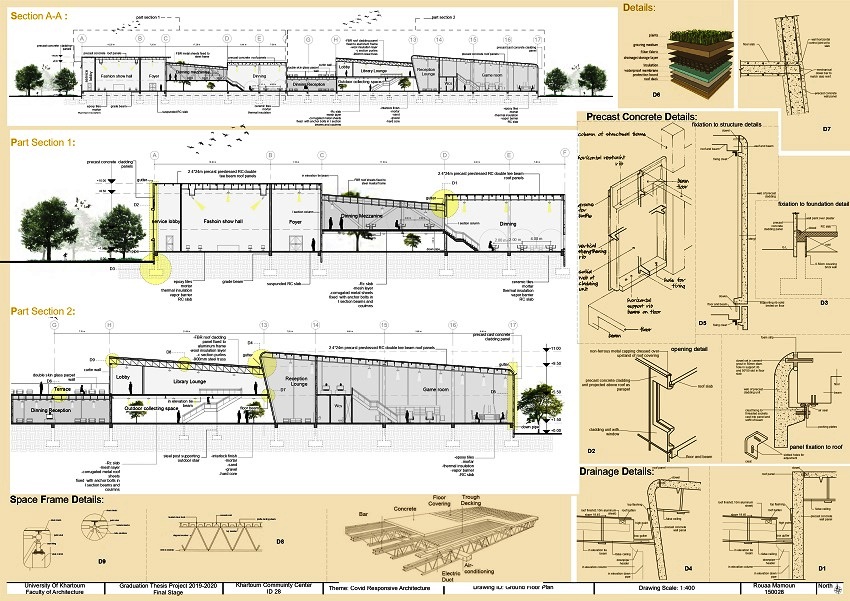 Please write briefly about your University and Course.
University of Khartoum is a public university located in Khartoum, Sudan. It is the largest and oldest university in Sudan. It has been recognized as a top university and a high-ranked academic institution in Sudan and Africa.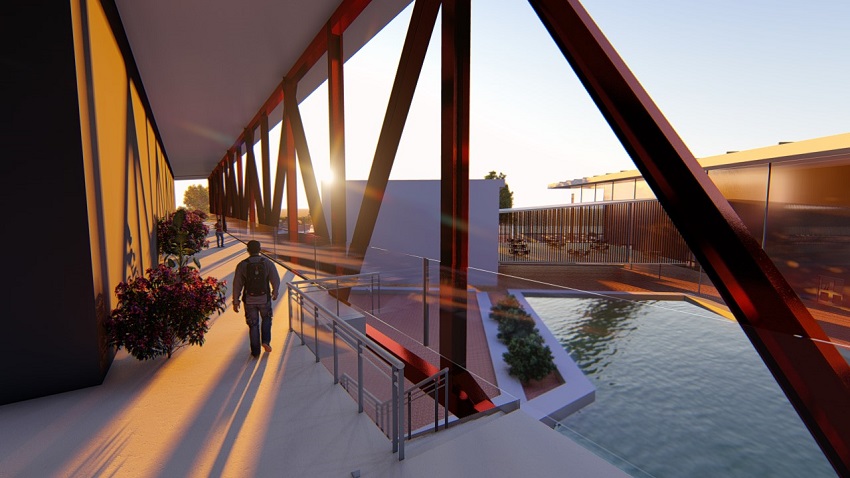 The five-year Architecture Course covers various subjects – such as the history of architecture, construction, structure, climatology, construction management, heat, air-conditioning, plumbing, and buildings safety. It also covers 12 different architectural projects of different scales, which enhances the student's design and executive skills.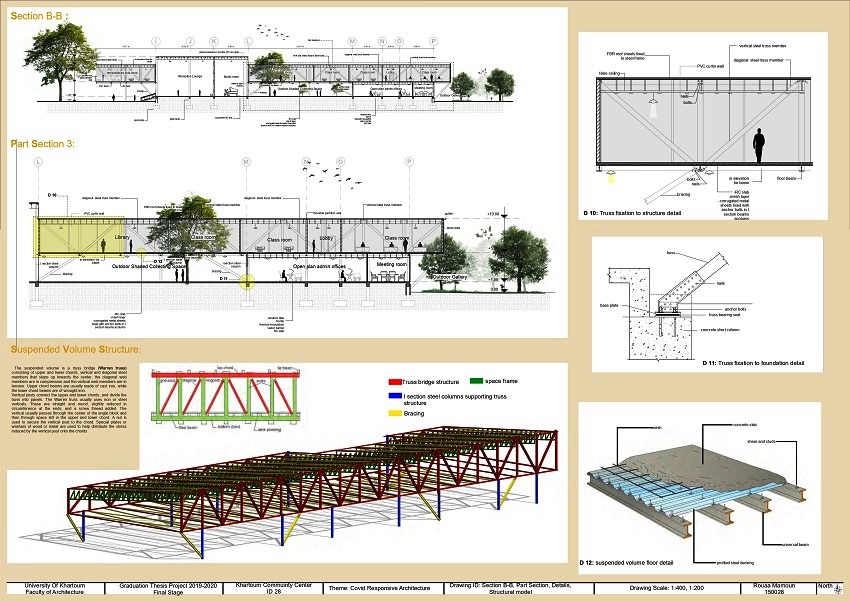 Which significant aspects of the global platform www.zerobeyond.com did you liked the most, and why?
I like that 'zerobeyond' is giving opportunities to people from all over the world to present their projects and ideas about architecture, engineering and interiors. It captures to show that everyone has different design ideas and opinions in the world.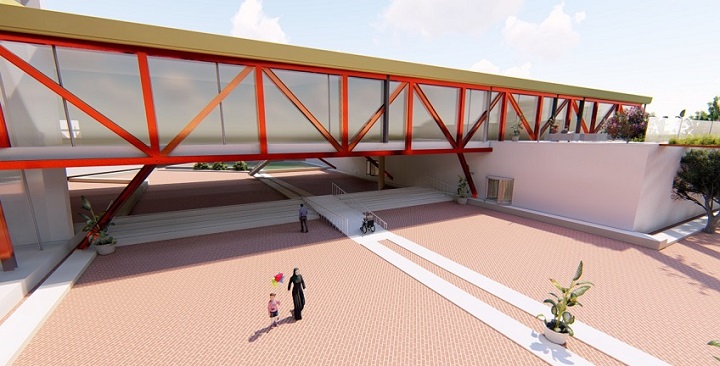 Image Courtesy: Rouaa Mamoun Osman