The GEN Z Series travels from my mother's motherland Indonesia to my father's motherland India to meet a young, talented and a sustainability- concerned architect Lenita Lobo. She hails from Mangalore in the southern State of Karnataka, India. Being creative is a gift Lenita inherited from her early upbringing. Since her early childhood, she loves to create things from unwanted waste materials, in spite of coming from a restaurateur's family.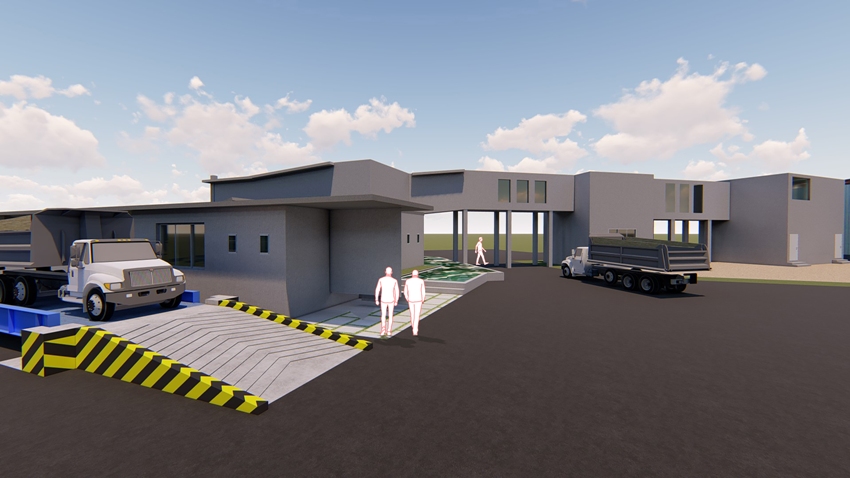 The GEN Z Series is taking me all around the world to meet interesting and creative individuals, each unique and amazing to explore for their creative bend about the future of Planet Earth. Lenita Lobo's thesis 'Construction and Demolition Waste Recycling Centre' not only recycles unwanted waste, but also safeguards the health of both humans and Planet Earth. I was very impressed to see young student-architects coming up with creative solutions to minimize carbon footprint through their creative projects.
In the month of July 2022, Lenita Lobo graduated with a bachelor's degree in Architecture from NITTE Institute of Architecture in Mangalore, Karnataka, India. Johnny D interacts with Lenita Lobo to explore her journey into the world of architecture.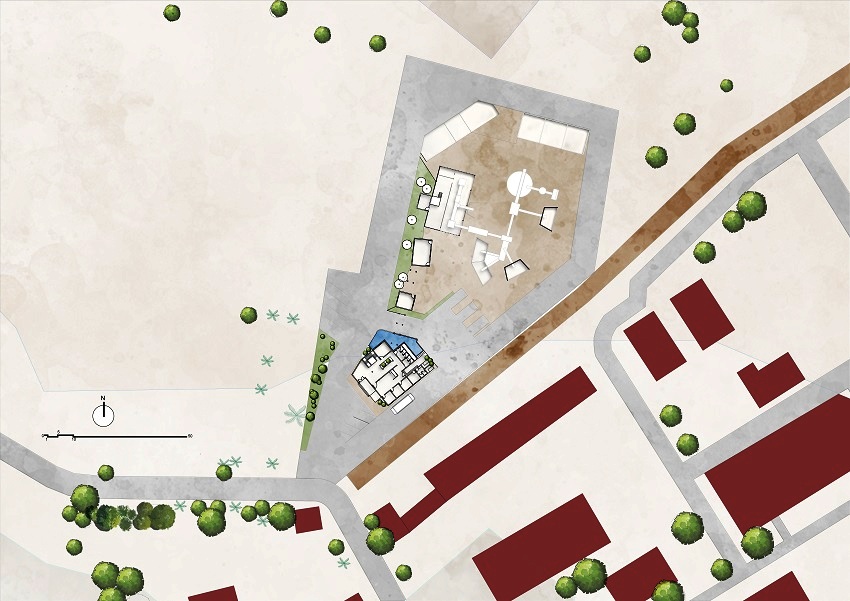 What was your childhood ambition? Did you always wanted to become an architect?
As a child, I always loved doing making birthday cards, hanging charms or dream catchers. I used be the most fascinated one, when we used to have the 'best-out-of-waste' assignments in school. Eventually, I got creative not only in origami, but also recreating home interiors and even designing my own clothes. As I was growing up, I realized I loved recreating spaces and make them feel like 'home' always.
I am very passionate about sustainable architecture, adding open spaces and vegetative areas that remind us how much nature has to provide us or how much it has been providing us over the years (smiles).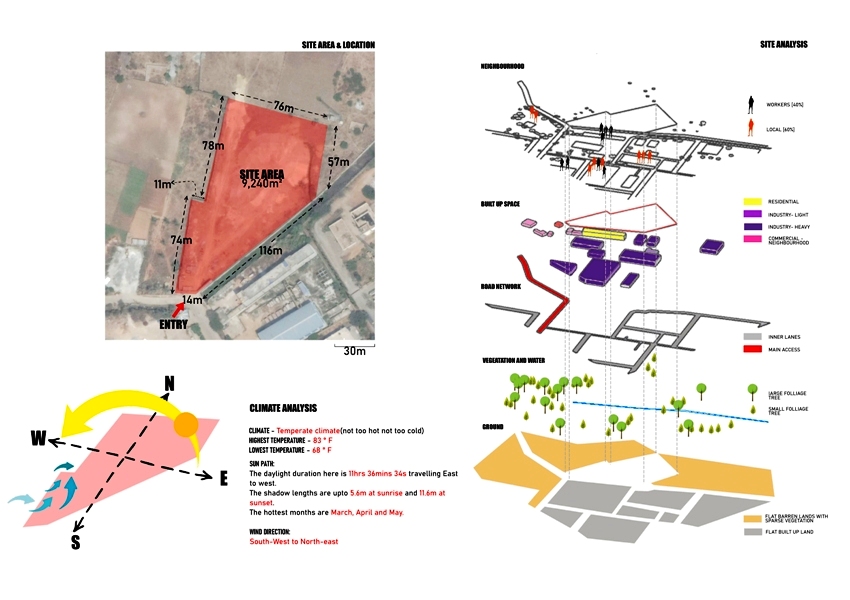 How has architecture influenced your life as a student?
Getting into architecture, we signed up for a few hours of sleep and a tight schedule, but in the end, all worth it (sighs with a smile)! As a student, I remember finding a concept for months and then somehow working my way into completing projects, all by self. Student life has had me making millions of mistakes that eventually taught me the importance of time management and confidence in self, most importantly confidence in your work. Also, it was always helpful to talk to fellow classmates regarding design doubts, as we could relate to and evaluate each other's designs.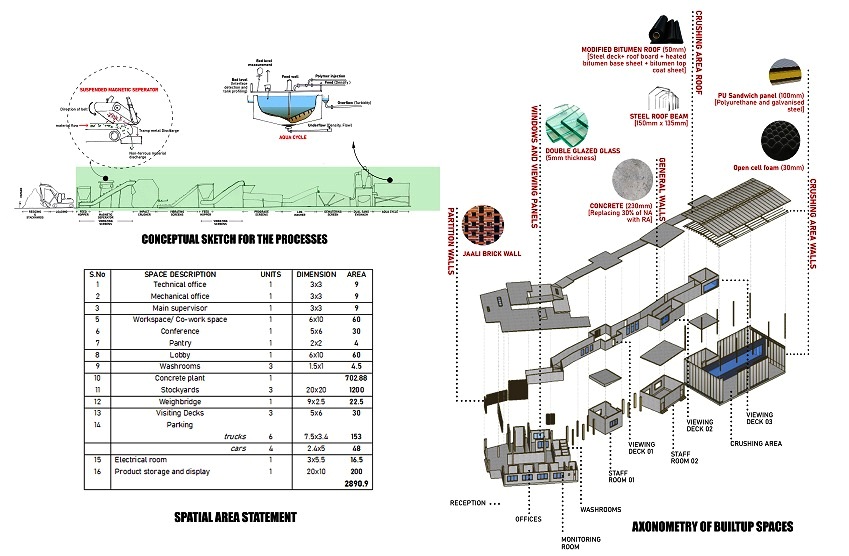 Briefly describe the significance of your project.
My project caters to the CDW – Construction and Demolition Waste found in Bangalore, India. As a result of urbanization, the debris of the construction industry has caused tons of problems like health issues, occupying more land, choking lake beds, inventions of unauthorized dump sites, debris found by the roadsides, etc-etc. Hence, my project is mainly based on how we can reduce the obtained CDW and how we can recycle the waste for further usage, while educating the population about recycling and the need of the hour.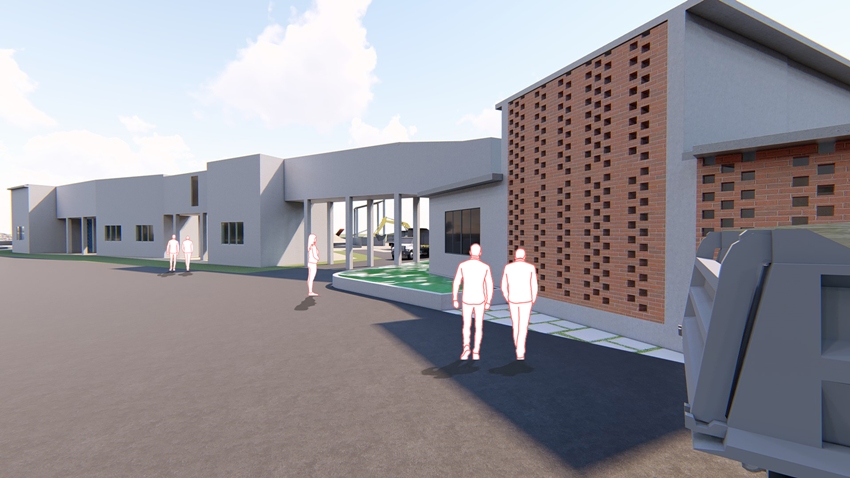 The project consists of three main zones: the Processing Yard, the Collection Area, and Visitors/Office Areas. The processing yard will hold all the types of equipment required for recycling, collection area has dumping sites and aggregate collection. The visitors' deck here will be a long narrow walkway along the processing yard to view the varied processes at the top floor with the office and front desk on the ground floor.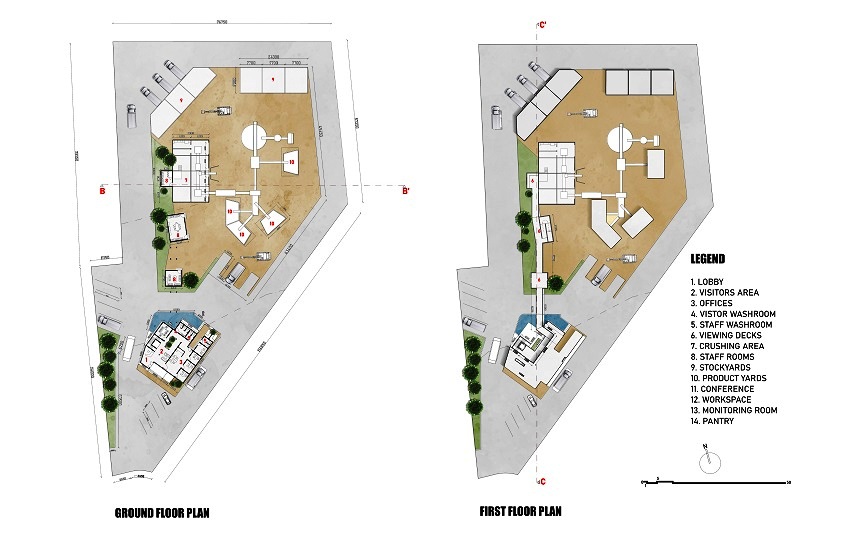 As an Intern, what is the most important lesson(s) you have learned from senior architects, while being a part of a project?
I have done my internship in two firms: Face Architecture + Design in Dubai and Landart Landscape in Muscat, Oman. The architecture field grows between creative and thoughtful minds. Being an intern got me thinking just like my mentors. Of course, at first we do not relate, but with time you realize working as a team gives out the most harmonious work and great outcomes. I was given the opportunity to work on multiple aspects of the projects, wherein I was guided at every step. Internship is the grooming period for student-architects. I have learned a great deal from my seniors.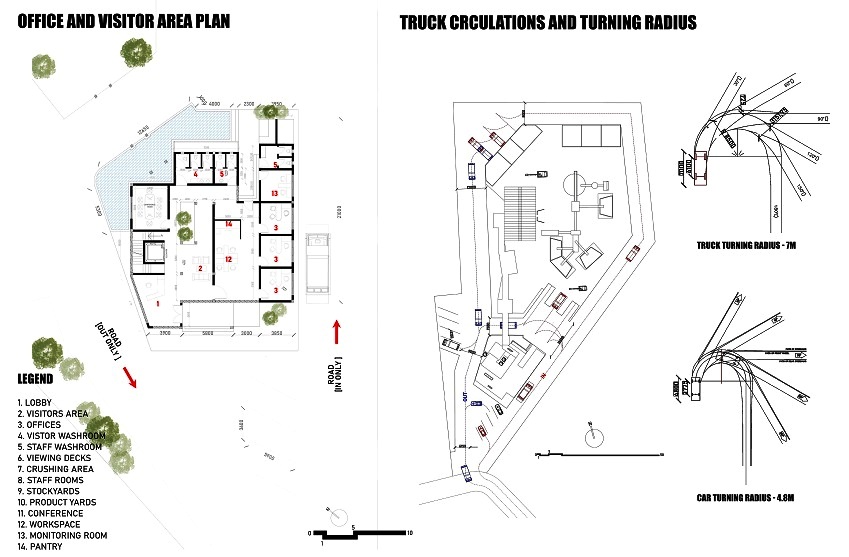 Which National or International architect has inspired / influenced you? Please specify why?
In general, not one architect but architects inspire me as everyone has a different perspective. Zaha Hadid has absolutely created many masterpieces that have different effects on the buildings. It is amazing how she could just adjust a part of the building to create emphasis. Charles Correa will always inspire me to create affordable yet elegant houses. How he thought about traditional Indian homes and mainly his use of natural materials, open spaces, and plants.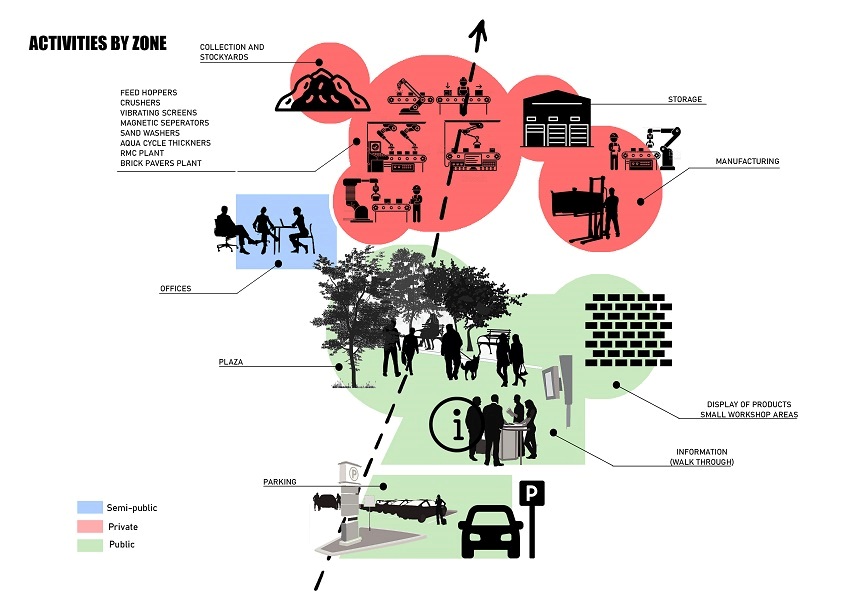 Cities are getting inundated in a massive proportion due to flawed drainage and sewage systems. How should urban planners and architects tackle this crisis to make cities flood-proof?
Cities can use a well-connected and maintained drainage system with detention basins as well. Apart from this, vegetation could also reduce flooding mainly at distances from the shorelines and near footpaths and streets creating a sponge-like portion for the water. Use of permeable paving also helps to create a porous platform.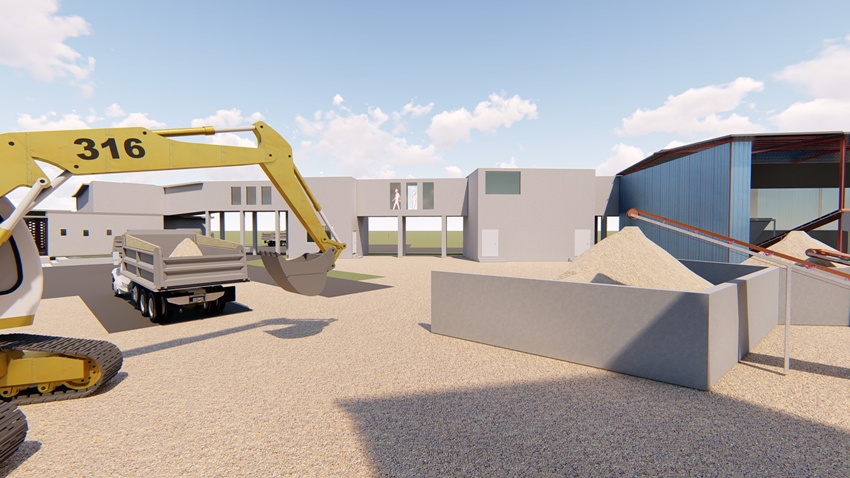 Briefly write about your University and Course.
I completed my Bachelor's in Architecture from NITTE Institute of Architecture in Mangalore, Karnataka, India the hub of education. A total of five years consisted of basics in architecture and engineering along with workshops. It also consisted of Cooperative learning, divided into two semesters, one in the 3rd year (6th Semester) and the other one in the 5th year (10th Semester).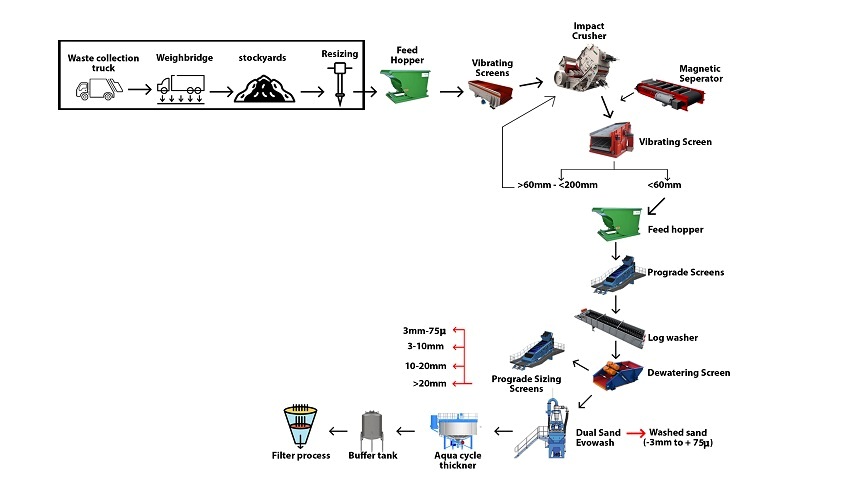 These internships gave us a chance to work at two different firms, which helped us to understand different firms and their working process. The best part about this course is being aware of yourself and your work. Due to workshops and practical experience, I was able to learn a little day by day. I will always be grateful for this experience.
Which significant aspects of the global platform www.zerobeyond.com did you like the most, and why?
The Gen Z Series has created a platform for the upcoming young minds to explore distinctive aspects of the technological world. It is a zone created for youngsters to read about our early experiences in the professional world. The fact that it highlights multiple contexts around the world along with testimonials is a different approach of 'zerobeyond – the new frontier!'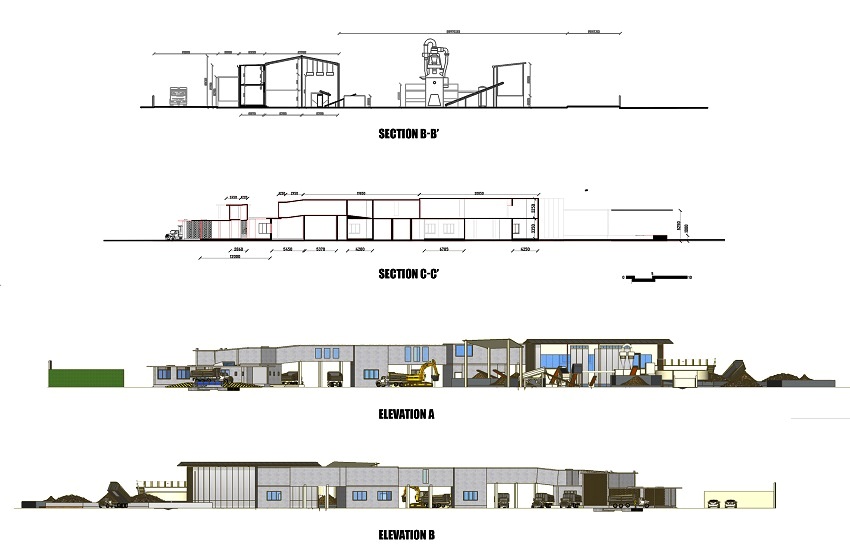 How would you differentiate Indian Architecture from the Western Architecture?
The main difference here would be the traditional methods of construction. While Western Architecture used various types of wood, in India, they would use mud mortars, teak wood, limestone, sandstone etc., and different types of stones. Culturally, India has seen many evolutions – be it Buddhism, Jainism, Indo-Islamic, Mughal Architecture, Rajkot Architecture, Hindu temples, Churches etc., over multiple Centuries.
On the other hand, Western Architecture consisted of confined solid spaces while Indian Architecture promoted more of open spaces. In traditional houses, the houses always contained a central courtyard for everyone to gather for prayers and other private matters, whereas these open spaces would be found at the entrance of Western houses, known as porches for the same reasons.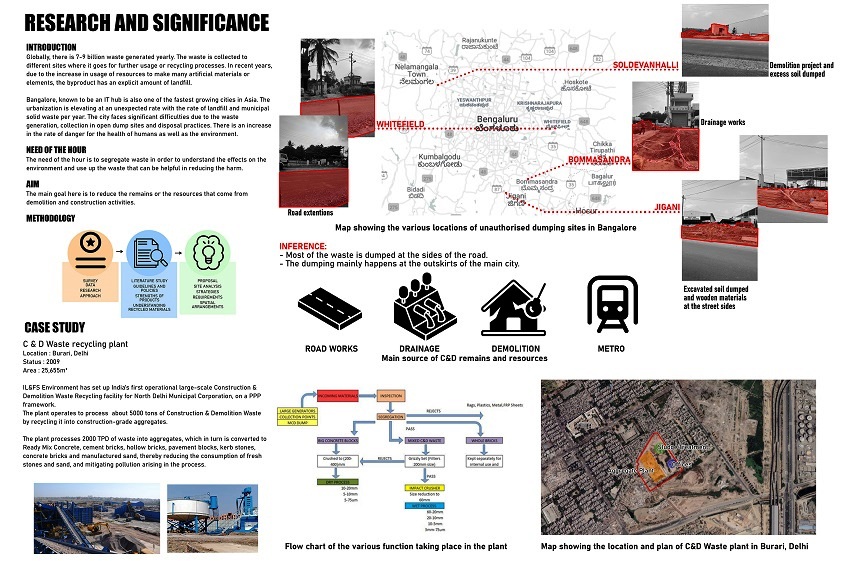 Image Courtesy: Lenita Lobo