The world has really loved our GEN Z Series. It has become a great source of knowledge sharing, learning and networking with new and innovative design creations by the young student-architects. With the New Year 2023 already moving at a fast pace 'zerobeyond – the new frontier!' is truly proud to introduce the global readers an astounding GEN Z achiever from England – Emma Langley, a June 2022 architecture graduate from Birmingham City University.

I feel blessed and honoured to have come in contact with Emma Langley, who is an amazing individual to fight against all odds to become a proud architect. Her quest will bring tears in your eyes while reading this interview. At just 18 months, Little Emma was diagnosed with rheumatoid arthritis and uveitis. By the time she was 10, Emma lost her right eye's vision. Her disability and physical condition did not deter little Emma as she grew up to be passionate about designing and learning. Her health conditions would often demand her to miss schools.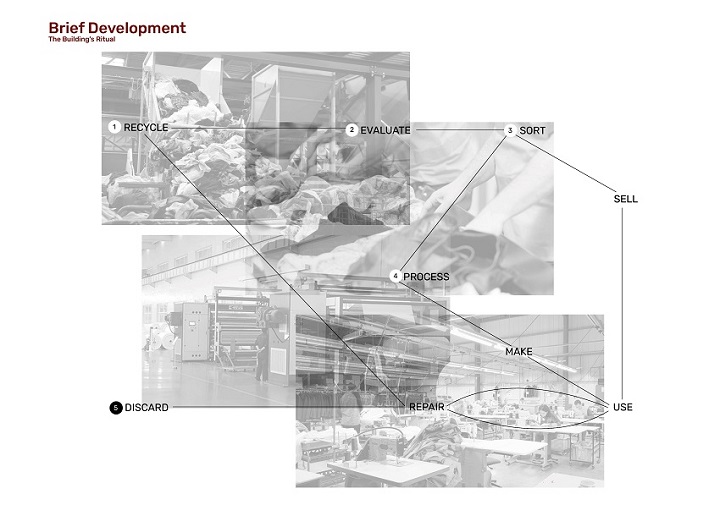 She reminisces with great fondness, "My biggest support has come from my mom, grandparents and brother, who encouraged me to always try my best. Despite being told, I may not get good enough grades to study architecture at Birmingham City University. I pursued it with encouragement from my family and applied for the foundation course at BCU. I had numerous struggles and doubts during my time at the University, but my family was always there to pick me up and push me forward as well as my tutors. They encouraged me to believe in myself and my ability. I owe everything to those who supported me (smiles)."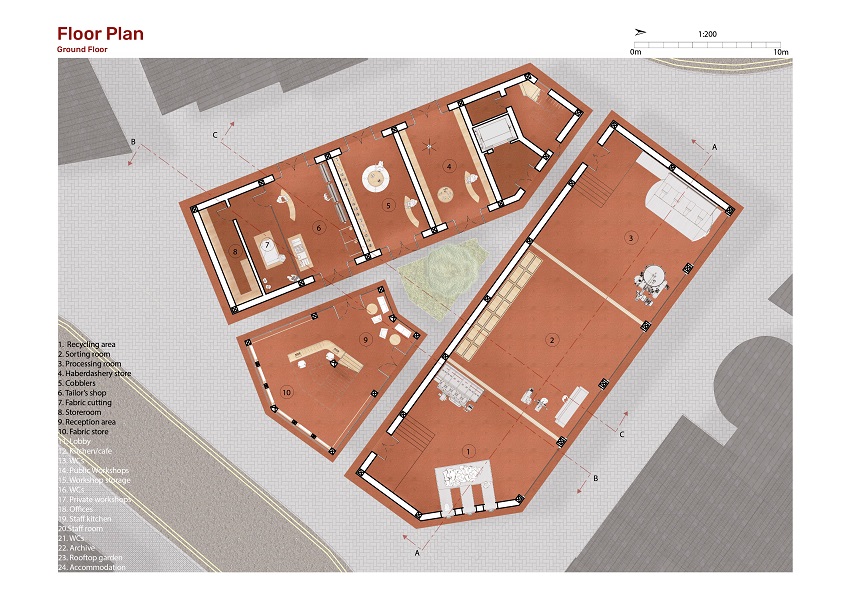 Emma reveals, "I was within the first generation of my family to attend university alongside my brother."Meticulous in her approach towards architecture and life, Emma Langley is an epitome of courage to achieve what the world declared unexpected for her. She is bubbly, vivacious and loves the challenge life throws at her. Johnny D interacts with the amazing soul to elucidate her quest in the architecture world from her early childhood.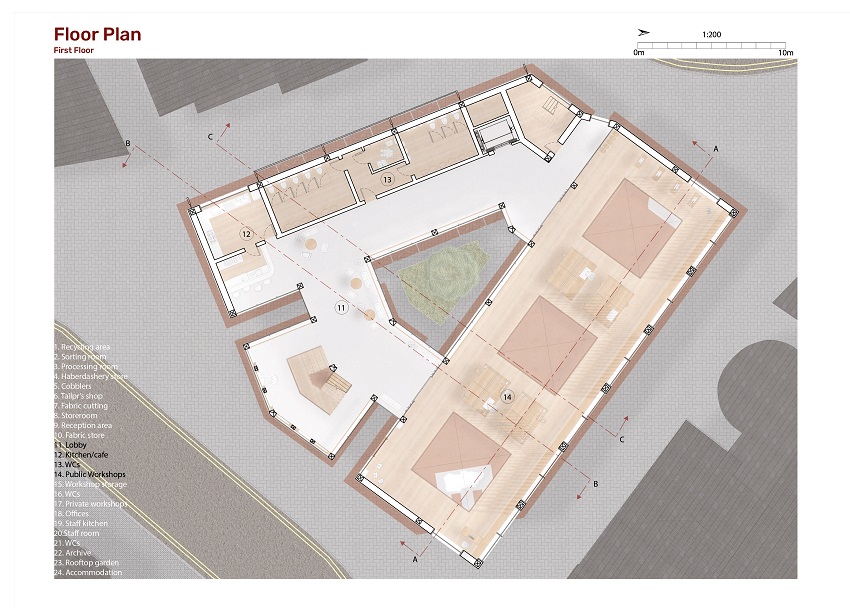 What was your childhood ambition? Did you always wanted to become an architect?
Growing up, I had an interest in drawing and showing my creativity (smiles). Throughout my time at school, I was unsure what I would want to do in my future, exploring a number of options and talking to career advisors. I did not know much about architecture or what life as an architect would entail in the beginning. However, I was keen on the idea of being able to utilise a range of skills architecture provides.

How has architecture influenced your life as a student?
Studying undergraduate architecture has influenced my life in many ways, from entering into my foundation year with very little knowledge of the subject and even less confidence in self. I have evolved both as a person and an architecture student. In school, I was told to be realistic about my ambition and advised to pursue other career paths. My tutors at the university were nothing but encouraging – helping me to realise my potential and recognise that architecture is a versatile subject.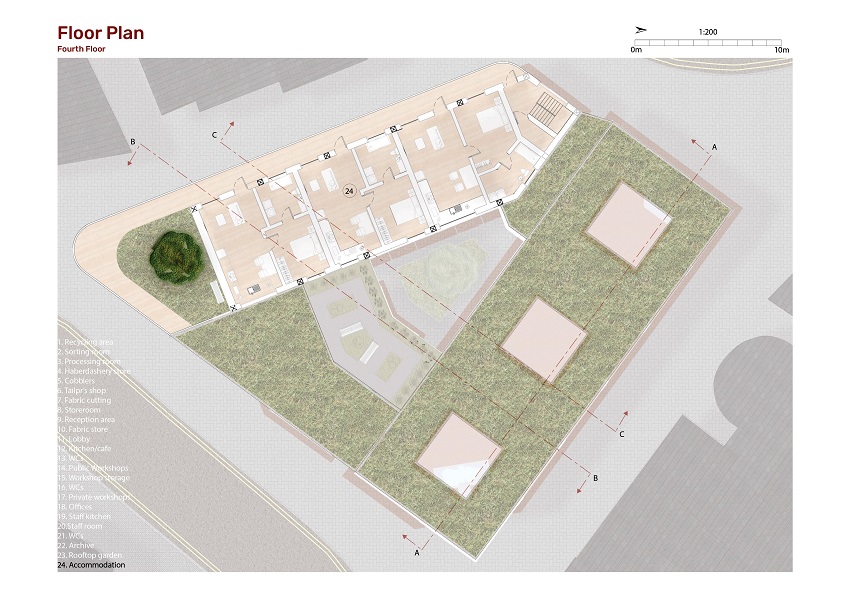 I often wondered whether I belonged on the course, when I would look around at peers' work and see the artistic flair some had. However, through encouragement, exploration and collaboration with others, I quickly recognised you do not have to have a specific strength to succeed as a designer (smiles).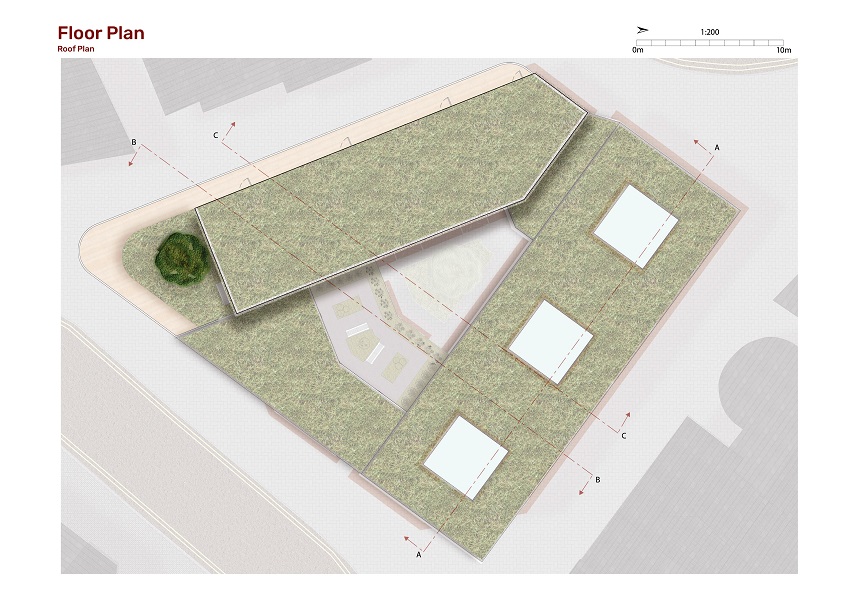 Briefly describe the significance of your project.
My final year project 'Accessibility and Sustainability' is centred on two themes that I have strongly felt about since the beginning of my studies. Having a physical and visual disability, I am sympathetic of how alienating the paradigm of ocular-centric architecture can be. At the university, I also noticed how accessibility is often included as an after-thought, with designers giving little consideration to the difference in experience a disabled person may have to an able-bodied person within their own creations.

Combining this element with the idea of sustainability, my project proposed a circular factory setting for the recycling of textiles (85% of which usually end up in landfill) – a process which relies heavily on human valuation and touch – a universal sense.

As an Intern, what is the most important lesson(s) you have learned from senior architects, while being a part of a project?
The work experience I have gained within architectural practices has provided me with invaluable lessons. My first ever placement was within a company of four architects, whilst I was still doubtful about my future. They instilled faith in me and told if you remained passionate about what you care about, you will succeed. The other key placement for me was towards the end of my studies, during the COVID pandemic.

Their determination to maintain strong relationships with their clients really stood out to me, emphasising the importance of having creative options to bounce ideas between. One project I worked alongside them with was kept to a very tight timeline and required them to keep tweaking elements within their proposal – this was another valuable lesson for me as it highlighted to me the importance of remaining open to critique in order to improve.

Which National or International architect has inspired / influenced you? Please specify as to why?
My approach to design has never really been influenced by any particular architect(s). However, one who has inspired me to pursue the field through whatever struggles I have had is Chris Downey, an architect who suddenly lost his vision in the midst of his career. Rather than letting it stop from pursuing his passion, he adapted and found a way to use it to help other people in his position. Through the use of tactile drawings, he now creates spaces with accessibility at their core, opening the world of architecture up for everybody to experience.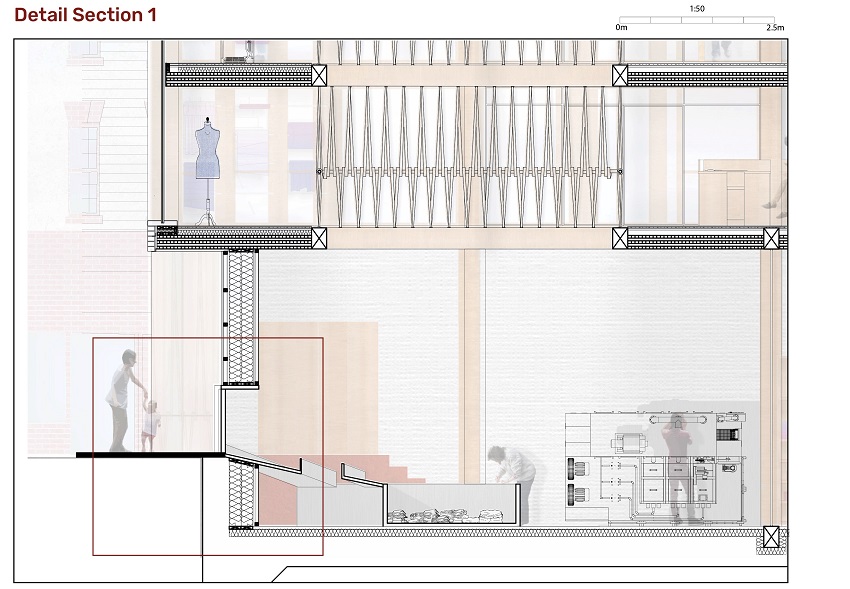 Cities are getting inundated in a massive proportion due to flawed drainage and sewage systems apart from Climate Crisis. I wonder when urban planners and architects will be able to find a solid solution to overcome this herculean challenge to make cities flood proof! Your views.
I think, we are a while away from finding permanent solutions to any current crisis. But, as more and more innovative ideas are being tested, I am confident there will be something that can be implemented on a large scale. For example, the idea of 'floating houses' – designed with buoyancy to adapt to changing water levels – or the design of houses on stilts show it is not a completely alien idea. With designers becoming more aware and receptive to environmental issues, I hope the focus will one day shift for these to become the central factors of global design proposals.

Briefly write about your University and the Course.
I studied BA (Hons) Architecture at Birmingham City University, with the addition of a foundation year taking my total study time to four years. Each year consisted of a combination of theory and design modules. Beginning with architectural history and basic technical principles and building upon these each year until our final thesis project, in which we researched a theory to develop and implement into our final design proposal. The balance of theory and practical work helped me to develop my skills and put into practice the knowledge I was learning at the time.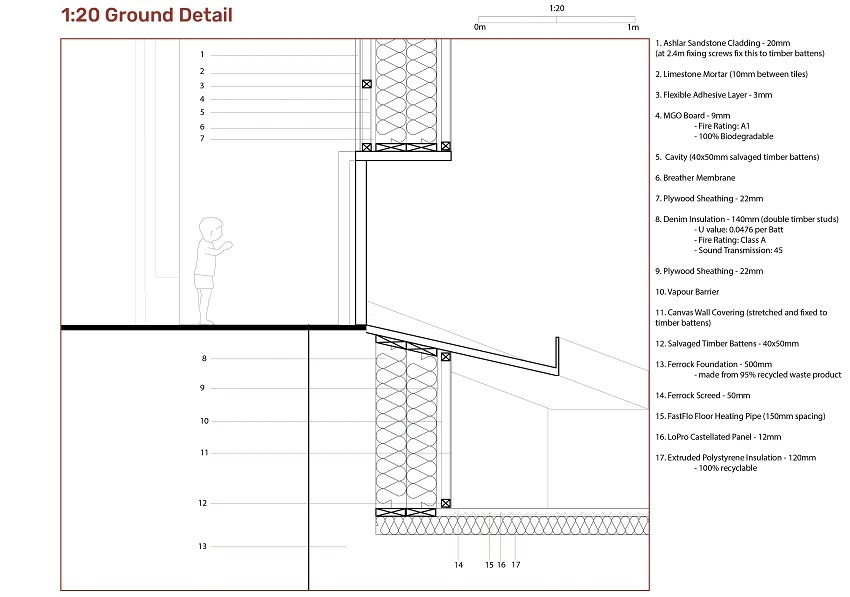 Which significant aspects of the global platform 'zerobeyond – the new frontier!' did yo liked the most and why?
I love the idea that 'zerobeyond – the new frontier!' brings together a community of designers and people interested in the built environment, thereby providing a platform to share stories and read the experiences of people in similar situations. I have not heard of any other platform specifically featuring graduates and giving them the opportunity to share their thoughts – that is something I was thrilled to learn about (smiles)!

Local charm of cities has diminished due to Modern Architecture as every city looks alike and similar. How should architects / urban planners modernise cities, while maintaining the local charm intact?
The modernization of cities and globalisation is a topic I studied during my second year. I believe, it is unavoidable in a world of consumerist attitudes. The prominence of 'star architects', developers wanting to cut costs and the relocation of communities are all factors that contribute to look alike cities.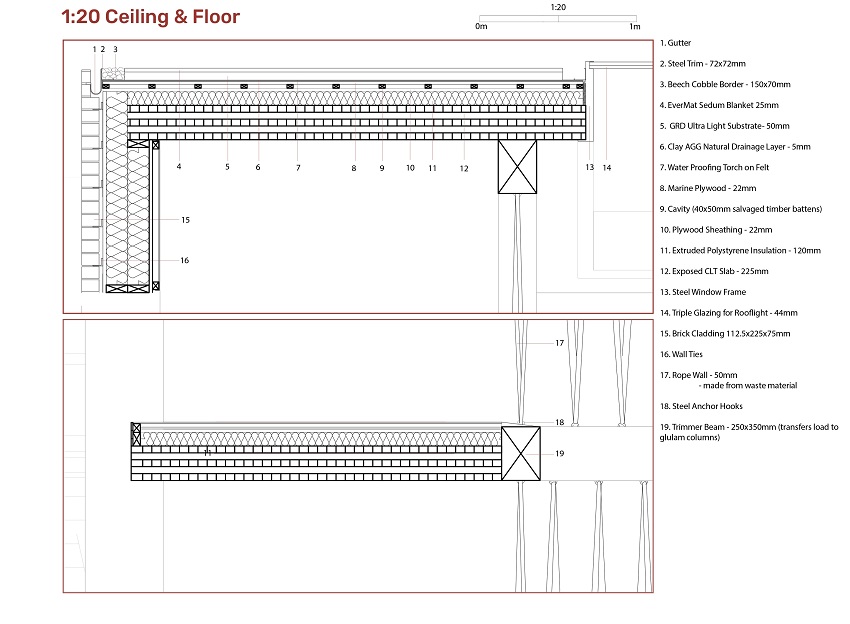 In order to combat the issue, I think it is important to recognise what makes a city unique and design to its strengths. This is where the importance of the average architect comes in, trained to design for specific contexts rather than designing modern buildings that could be placed anywhere in the world.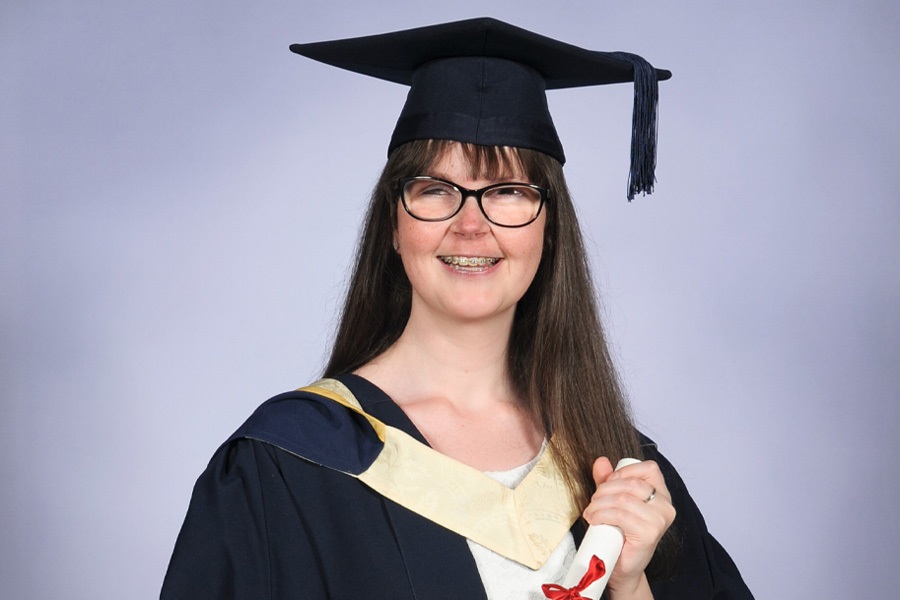 Image Courtesy: Emma Langley