Abha Narain Lambah is the most highly decorated woman architect of India. With as many as 9 UNESCO ASIA-PACIFIC Awards for Heritage Conservation, Abha has etched her name in the history of Indian architecture, specializing in 'Heritage Conservation'. In the year 1998, she was awarded the Charles Wallace U.K. Conservation Fellowship. Four years later in 2002, Abha Narain Lambah was awarded the Eisenhower Fellowship, U.S.A. This was just the beginning of the passionate architect's journey in the world of heritage conservation.
Abha Narain Lambah won her first prestigious UNESCO Asia Pacific Heritage Conservation Award of Merit for 'Dadabhai Naoroji Streetscape, Mumbai' in the year 2004. In the same year, she was honoured with the UNESCO Asia Pacific Heritage Conservation – Hon'ble Mention for her magnificent work of 'Elphinstone College Restoration, Mumbai'. In the year 2006, Abha was once again awarded the UNESCO Asia Pacific Heritage Conservation Award of Merit for her outstanding work of 'Restoration of Sir JJ School of Art, Mumbai'.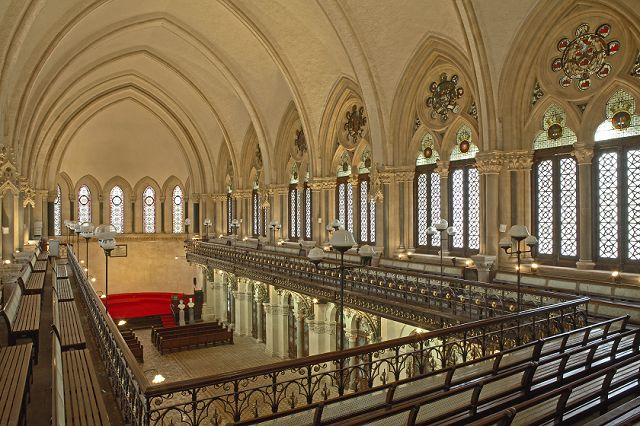 A year later, in 2007 Abha won the UNESCO Asia Pacific Heritage Conservation Award of Excellence for 'Restoration of Maitreya Temple, Ladakh'. She followed her winning streak for her exemplary and stunning work for the second UNESCO Asia Pacific Heritage Conservation Award of Distinction for 'Restoration of Convocation Hall, Mumbai' in the same year. Three years later, Abha Narain Lambah had etched her niche in the world of heritage conservation in India.
In the year 2010, she won the UNESCO Asia Pacific Heritage Conservation – Hon'ble Mention for 'Chhatrapati Shivaji Maharaj Vastu Sangrahalaya, Mumbai', and followed her winning streak with the second UNESCO Asia Pacific Heritage Conservation – Award of Merit for 'Chowmahalla Palace, Hyderabad'. In 2012, Abha was once again bestowed with the UNESCO Asia Pacific Heritage Conservation Award of Merit for 'Conservation of Chandramauleshwar Temple, Hampi'. Her ninth UNESCO Asia Pacific Heritage Conservation Award of Merit win was for 'Conservation of Royal Opera House, Mumbai' in the year 2017.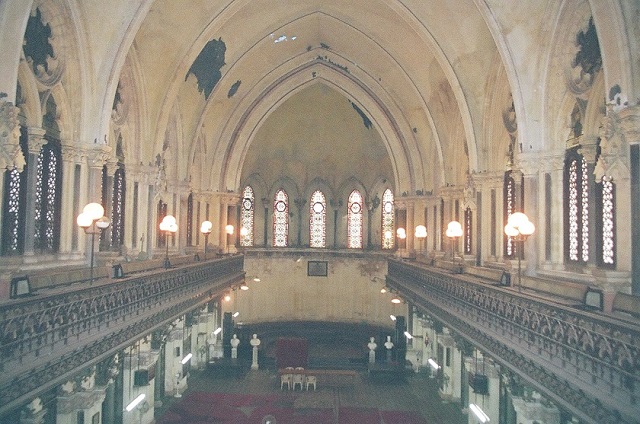 Restoring and conserving heritage structures and buildings in Mumbai and other parts of India has become a passion with conservation architect-designer Abha Narain Lambah. In just one decade period she has won most of the prestigious awards from world's leading able bodies, which speaks high about her stature and dedication towards conserving heritage structure. Abha's work is truly unparalleled in Indian architecture.
Having being influenced early in her career by American architect Joseph Allen Stein's work, Abha's dedication towards restoring and conserving heritage structures and buildings is truly hard to describe in a nutshell. While most of her colleagues from the architectural field are busy creating new buildings and shaping the urban India, Abha Narain Lambah is busy working with dilapidated buildings to put in a new lease of life in them.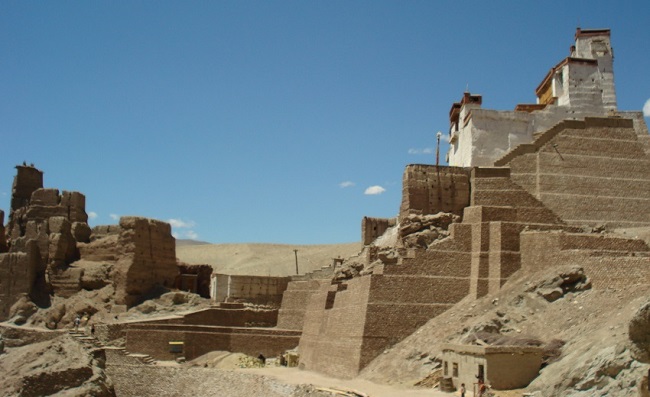 She reminisces, "The significance of all these historical buildings has always fascinated me from my early days. So when I came to Mumbai in 1995 after my Masters in Architectural Conservation from School of Planning & Architecture – New Delhi, I realised the beauty and a challenge to restore these buildings will be a very interesting experience." Since then, the architect has been honoured by various prestigious international bodies for her mind-blowing work.
Abha elucidates, "The skyline of Mumbai was so different from what it is today. I am glad the government has been very thoughtful to safeguard all the heritage structures in India. The process of conservation and restoration is a slow and long process and may take years to complete, but then it is so much satisfying to see the slow yet drastic change." Truly said! Restoration project of D N Road Urban Signage Controls in Mumbai was a great challenge, which started way back in the year 1998.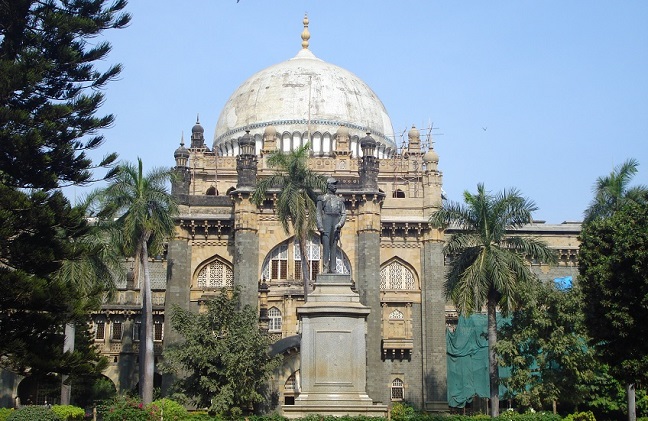 Reminiscing the early days, Abha discloses, "Initially, it was so much difficult to make individual shopkeepers and offices to understand why we were doing what we had planned to do. Different people have different opinions and mindsets. It was indeed a Herculean task to convince them why their hoardings have to pave way to uncover all the arches, pillars and important structural changes in ancient buildings. The skyline surely has changed drastically now and the beauty it brings to the whole set up, reminds us of India's glorious past and even today states amazing tales."
The path for restoration and conservation for any architect is full of difficulties and great challenges. However, this strong-willed woman has developed an amazing mantra to tackle them with a smile. Abha reveals, "No wonder, it is a difficult task and has a very slow graph in terms of progress made each day. One must have tremendous amount of patience and total commitment towards the work one is involved in. Patience holds the key for every architect, who has committed to such kind of work. Funding is once again one of the greatest let downs. However, things have surely changed since the last two decades or so. The amount has been increasing from few thousands to crores now. I must confess this drastic leap towards restoration work is indeed a welcome sign for one and all."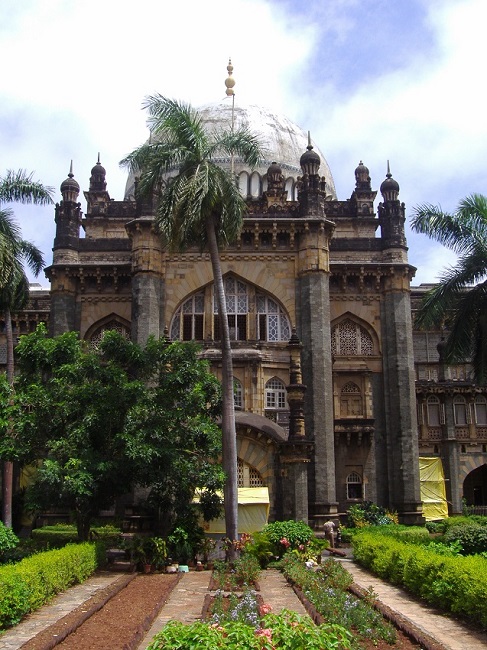 Abha established her firm ANL Associates in the year 1998. Her office holds very high respect from various officials and fellow architects. Her firm specializes in Architectural Conservation, Building Restoration and Retrofit, Historic Interiors, Preparation of Urban and Regional Level Conservation Management Plans, Conservation Assessment Studies, Urban Signage, and Street Furniture.
ANL Associates was appointed by Maharashtra State PWD as consultant along with Vikas Dilawari for restoring and maintaining government-owned heritage buildings in Mumbai city. The project is expected to restore as many as 34 important buildings. BEWA – Ballard Estate Welfare Association also had appointed her as their project consultant to reinvent and improve the Ballard Estate area by creating heritage trails, night tours and illuminate the place as one of the tourist attraction.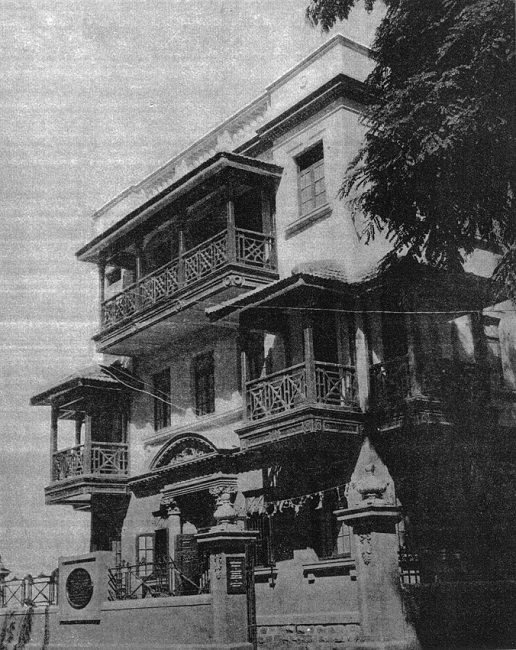 Her involvement also includes reinventing and transforming the Century plus Jamsethji Tata's First building (built in 1880) into a modern ad agency haven for RK Swamy/BBDO. Abha discloses, "I am in love with all these structures. I, not only enjoy my work, but also love the way how their transformation makes people notice the change and appreciate our endeavours."
She continues, "Restoring heritage structures is a very complicated process and many a times we have to compromise to find the nearest material available in today's time. Matching the petrography of various materials used during construction almost Century plus years ago is not only a complicated process, but also a very challenging task. Like, while designing RK Swamy/BBDO's new premise, the now extinct 19th Century Milton Tiles were shipped from London to restore the interiors just like old times. These tiles are no longer in production so we had to settle for a 'reproduction' of the original. Even though they were very costly, we had to get them for the restoration."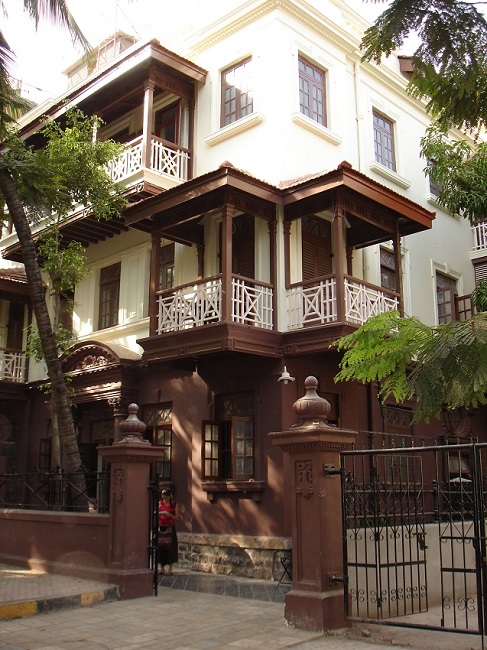 Apart from getting similar materials, another difficulty is getting required permission from various agencies. However, Abha reveals, "With government bodies taking active interest in restoring heritage structures, this problem seems to ease a bit, as compared to a decade ago." She recalls how they managed to restore the authenticity of 1916 Mani Bhawan, which still reminds of the 'Father of our Nation – Mahatma Gandhi'. Mani Bhawan still serves as a public museum run by Mani Bhawan Gandhi Sangrahalaya.
She recalls the difficulties and challenge in restoring the Bhawan, "An issue threatening the architectural authenticity of the historic fabric was the range of inappropriate paint finishes that had been introduced over the decades. These included a ubiquitous red oil paint dado that had been painted along all the internal walls in the building. This, when checked with archival photographs of Mani Bhawan was proven to be a later intervention and not authentic to the period of significance that showed up a much lighter hue of colour. Another most inappropriate change in the original finish had been the loss of the original flooring patterns.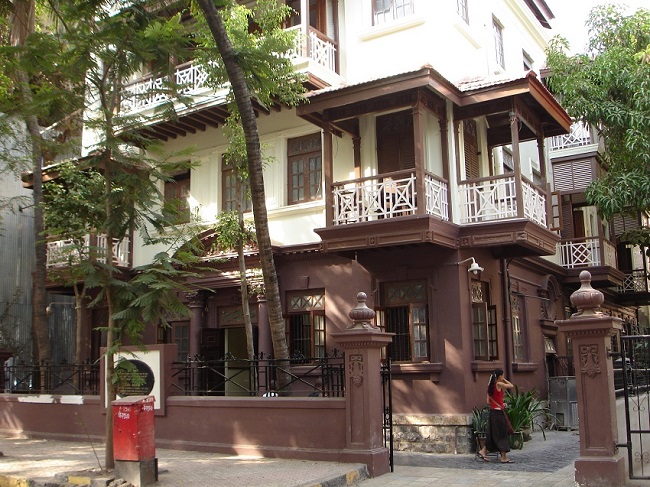 An old photograph of Mani Bhawan with Rajendra Prasad sitting with Gandhiji showed a chequered tiled floor, much like the Bharat Tiles in the background and the only original untouched flooring pattern preserved in Gandhiji's room on the second floor was a China Mosaic floor with a patterned border. Everywhere else, the historic flooring had been ripped out to be replaced with ceramic glazed bathroom tiled floors that were completely in contradiction to the historic ambience of the building. As part of the conservation project, it was decided to restore the china mosaic patterns and re-introduce these as per the original design where ever these were revealed upon removing the ceramic floor tiles and in other areas, old Bharat Tile flooring patterns from the period were revived and re-laid."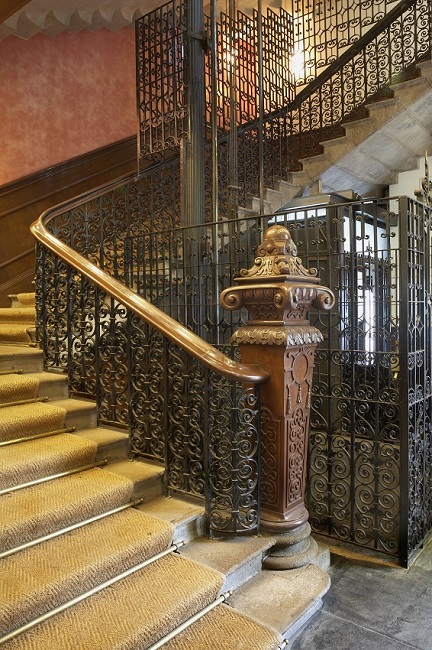 Abha was born in Kolkata and spend almost five early years of her life, courtesy her father, who was serving the Indian Revenue Service there. However, it was Delhi, where Abha completed her B Arch and later Masters. Marriage to her management professional husband brought her to Mumbai in 1995. Since then, she has made the city her home now. "I started my career in 1993 with the architectural firm Stein Doshi & Bhalla in Delhi. It was a dream come true to work as a trainee with the famous American architect Joseph Allen Stein, whose work I had adored and was greatly influenced with," recalls the beautiful architect. When she came to Mumbai, she became Consultant to and Director of The Bombay Collaborative from 1996 to 2005.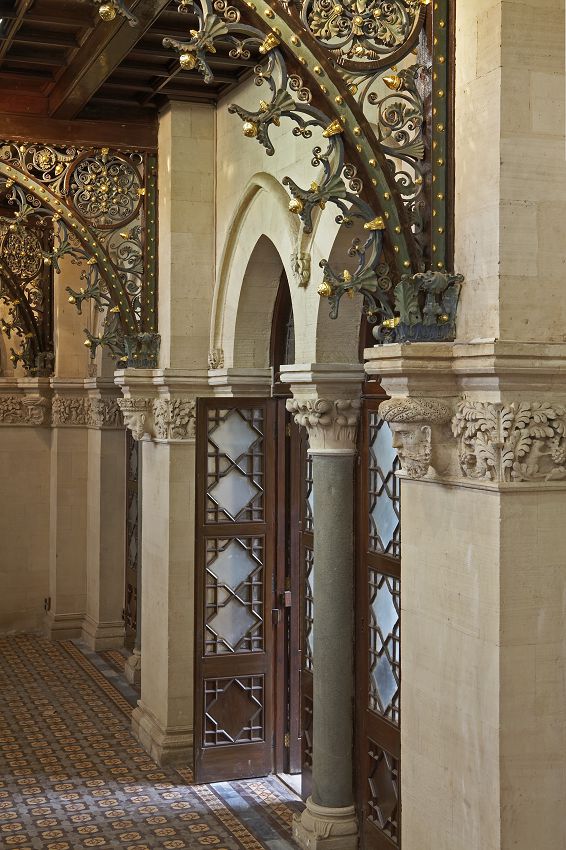 The multifaceted woman has even don the garb of a writer as she has authored various books on conservation issues and medieval Islamic Architecture. Abha has also served on the Governing Council of Urban Design Research Institute and Mumbai Heritage Conservation Committee. She is also a visiting faculty member at the JJ School of Architecture. One of her major achievements in her fifteen years career is having been an invited expert by J Paul Getty Trust, UNESCO, UNITAR and ICCROM for matters related to Urban and Architectural Conservation.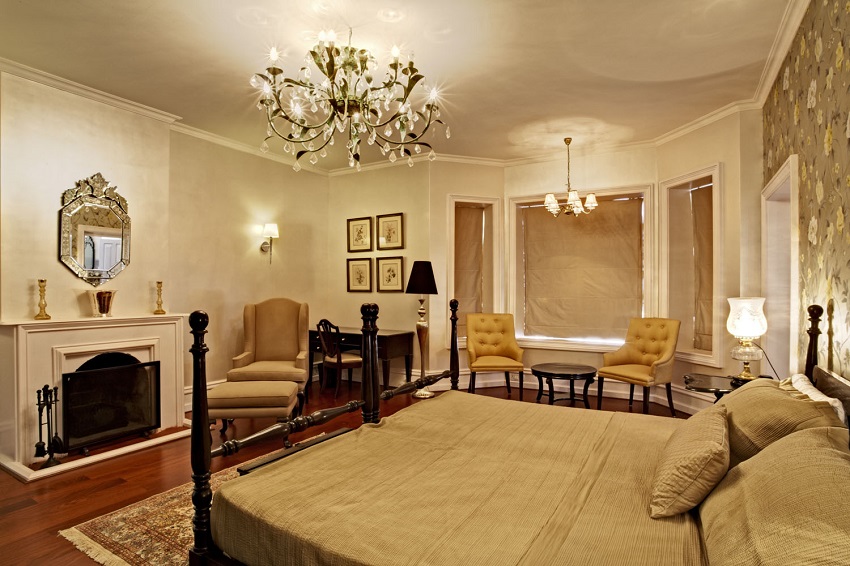 In spite of having won various international awards in her career, Abha is very humble in her approach. She concludes, "Recognition for good work is a welcome bonus! What matters to me the most is that my dedication and passion is multiplying year after year by the support of the governing bodies and people, who understand how important it is for each one of us to restore and conserve our heritage structures." Truly so, a woman architect like Abha Narain Lambah comes once in a lifetime!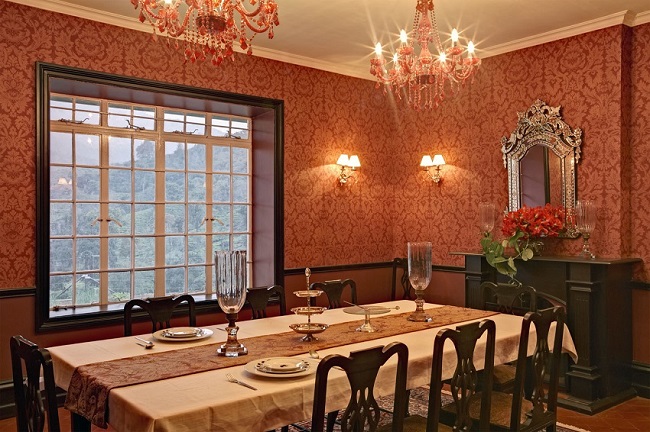 Image Courtesy: ANL Associates