The GEN Z series has become very popular among architecture students in India. It has been received very well among the staff of various institutions. Parents are feeling a sense of pride to see their daughter's achievement in the field of architecture academically. As the Editor-in-Chief, I feel a sense of great satisfaction to encourage the younger generation.
Third in the GEN Z series, I introduce you to Sripriya Sabnavis, a recent architecture graduate from the School of Architecture and Planning, G. D. Goenka University, Gurgaon in Haryana. She is an ardent nature lover and loves writing poetry. Having had a formal training in art, Sripriya is always on the lookout for learning more about life and its intricacies.
She says, "I have a keen interest in various aspects of architecture, which has helped me gain different perspective and be open to the new developments happening around the world every single day. I grab the opportunity with both hands that I get in life."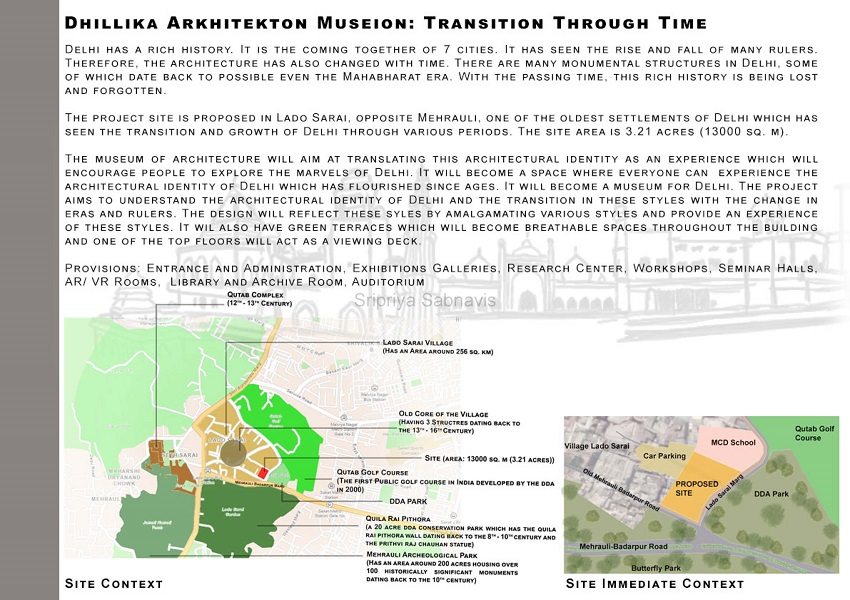 Sripriya Sabnavis speaks to Johnny D about her journey into the world of creativity and architecture.
What does 'Architecture' means to you?
Architecture, according to me, is a beautiful amalgamation of science and art. Each and every design has a dose of innovation and creativity along with the more defined calculated scientific backing to it. Architecture is all around us. It defines the way we live our lives in some form or the other.
Architecture is not only everything solid, but also the beauty of it lies in the void as well as that one tends to overlook. The open spaces within and surrounding a building adds to the aesthetics of making it pleasing to the eye. It is all in the presentation of the structure, very similar to a presentation of the food on a plate and yet the taste is of utmost importance. The context and the façade of the building play an important part in catching an individual's eyes before one enters the building.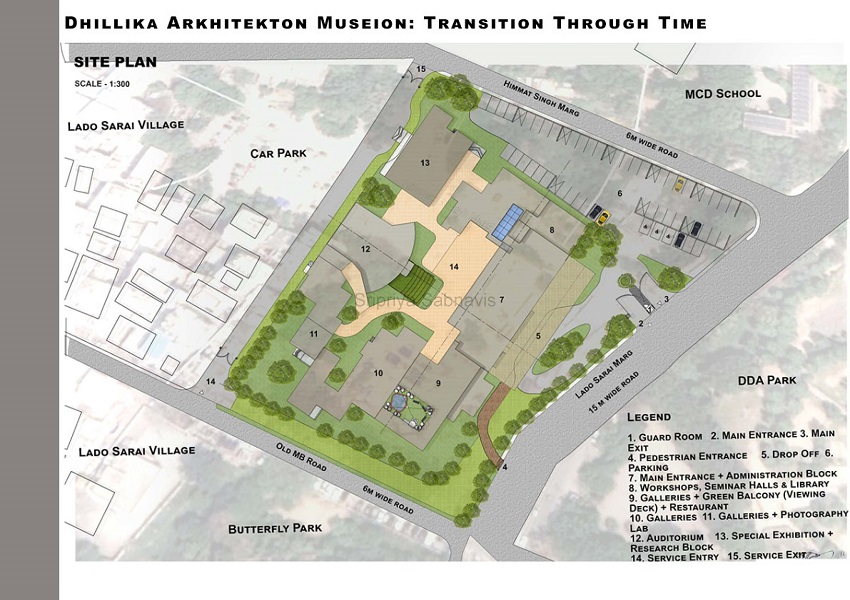 It is very important that the interior space is functional and designed efficiently, because it is not the visitors but the users, who have to use the space every single day. Architecture is not only about the solid structures or open spaces, but also the emotions that it evokes and the stories that it nurtures for ages to come. It can make a space feel like home and at the same time a place may feel strange and inconvenient at the same time.
How has architecture influenced your life as a student?
After entering the field of architecture, I started noticing things I probably wouldn't have noticed otherwise. Various interests carved out from the learnings like open space design, conservation, parametric design etc. I have always enjoyed the warmth of nature and architecture, specifically, open and built space design balance made it possible to treasure it. Similarly, history is something I have always enjoyed, but the true meaning of conserving the heritage is something I learnt through architecture.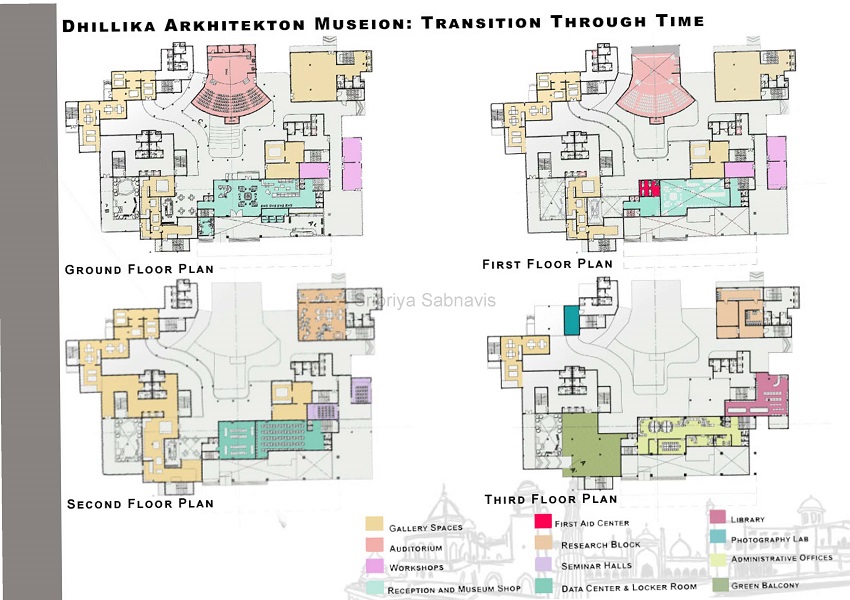 Which national or international architect has inspired or influenced your approach in architecture. Please tell our esteemed readers the reasons.
Every architect is an inspiration for one or the other reasons in various stages of becoming an architect. However, only a few inspire or influence to a greater level. I have always tried to design using green design concepts and give importance to the open space planning. In the process of honing my skills in this particular area, I started looking at works of various architects and firms like Sanjay Puri and WOHA Architects. Their works became an inspiration for me and gave me the confidence to pursue the design ideas, which had been different from my peers.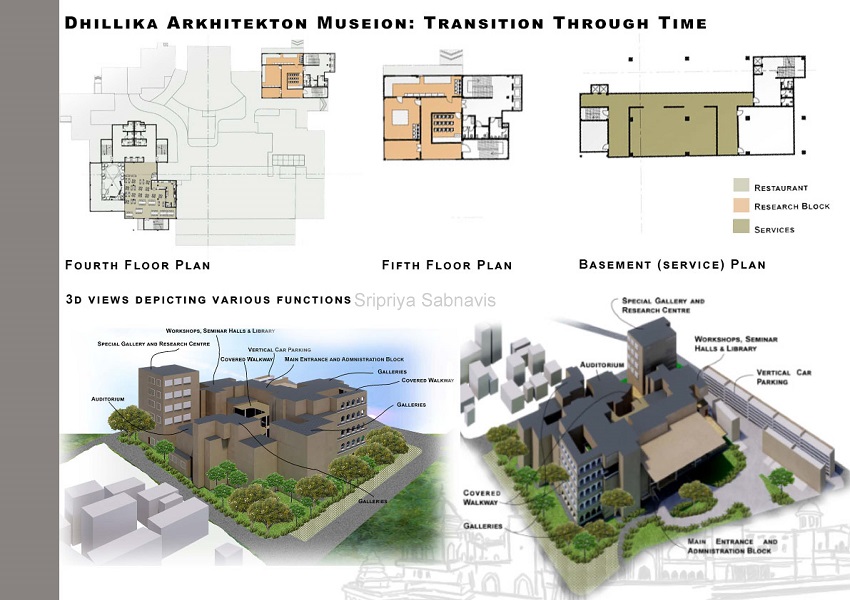 How has the pandemic affected your learning process as a student?
The last two years have been quite challenging, as the last four semesters we faced the brunt of the pandemic. Especially with thesis and practical training around the corner, it dampened everybody's excitement. Nevertheless, I have been able to work to the best of my abilities and power through these challenging times with the help from the thesis guides and my mentors. At the time of practical training, there was a fear of whether I could find a place to do my internship or not. However, I am glad I was able to complete my internship at a firm, where I learned a lot.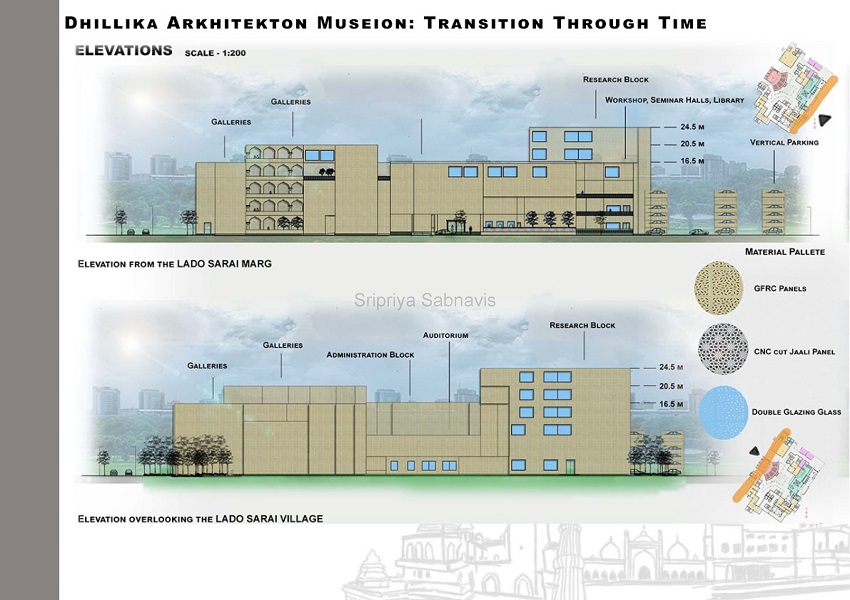 On the brighter side, this pandemic gave me a chance to attend workshops and talks, which I wouldn't have had the opportunity to attend. I am grateful that my learning never stopped. I have been able to acquire new skill sets even though they are at a beginner level. I also had the opportunity to attend short courses of my interests to learn about them in a little more detail. All it takes is the zeal to learn and an opportunity to make it happen, and that is what happened for me. After all making the best out of a worst situation can help us deal with it in a more efficient way.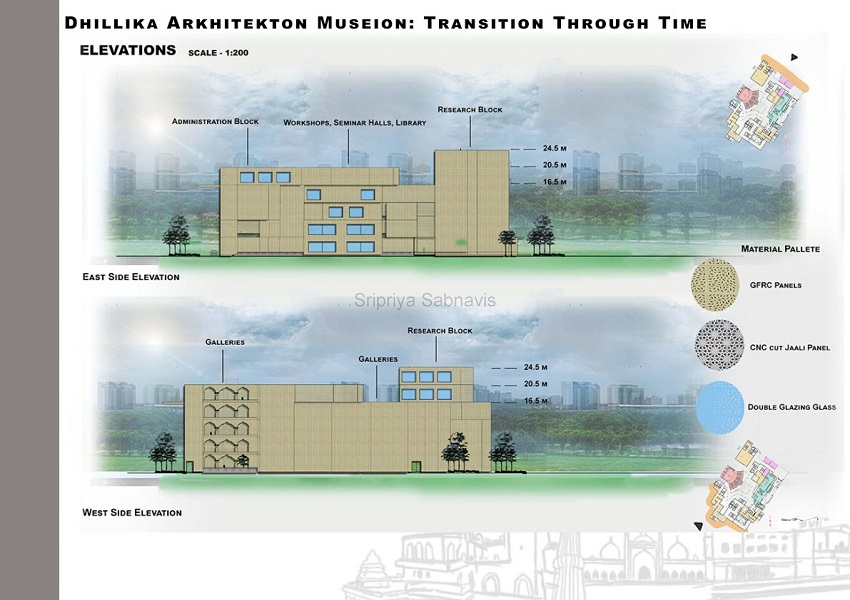 Dhillika Arkhitekton Museion: Transition through Time
Delhi has seen the rise and fall of many rulers. There are many monumental structures in Delhi, some of which date back to possible even the Mahabharat era. While some structures have been preserved and taken care of by the bodies like ASI and INTACH: Delhi Chapter, some are forgotten in the history. In the present times, the rich history and culture of Delhi is being let go and over a period maybe even forgotten. These architectural marvels speak a story of victory, pride, lavishness, power and reflect the lifestyle of the people. Preserving the architecture and making people experience is our responsibility.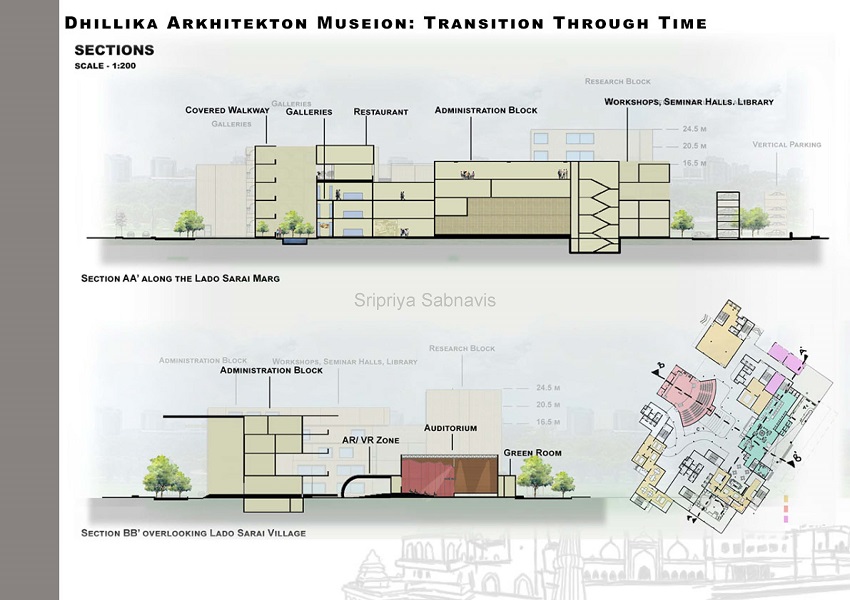 The museum of architecture will aim at translating this architectural identity as an experience, which will encourage people to explore the marvels of Delhi. It will become a space where everyone can experience the architectural identity of Delhi, which has flourished since ages. It will become a museum for Delhi.
The museum will be designed with an attempt to amalgamate styles from major eras and taking inspirations from various structures and reflect these throughout the design. It will become a place of heritage and educational significance involved in not only housing the exhibits of architectural importance of the past, but also the present and the aspirations of the future. It will also provide the experience via various mediums like physical and virtual.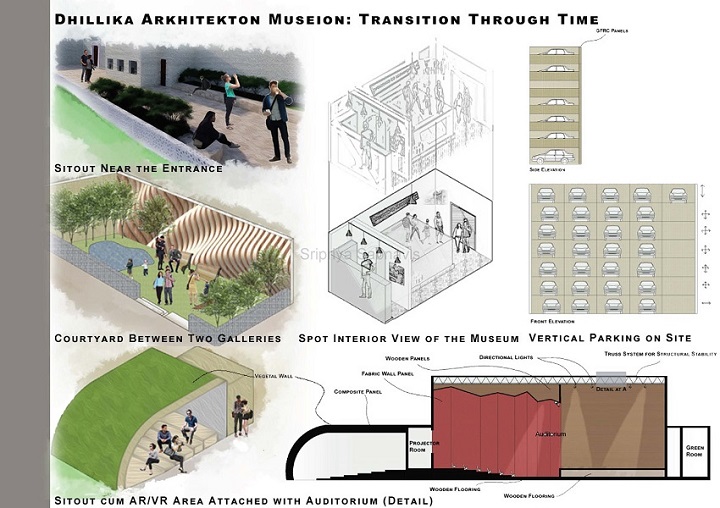 It will also have a research centre, which will house a conservation lab specific to finding new methods of preserving and conserving the monuments. It will have workshop spaces where the visitors can experiment with materiality and construction techniques with open spaces. The museum will also have designated spaces for children to develop their interest in this field via means of an enclosed Lego construction Site.
Image Courtesy: Sripriya Sabnavis