The GEN Z Series travels from the Mediterranean nation Greece to India to interact with a creative and talented architect Aditi Shaw, who hails from the steel city of Rourkela in Odisha. In the year 2021, Aditi graduated from RV College of Architecture, Bangalore. She is currently undergoing her 'Architectural Professional Training' internship at Architecture Paradigm in Bangalore.
Growing up in a joint family ambiance, Aditi exudes great confidence for her real strength lies in the strong support of her families. Being respectful to elders and seniors comes from her families' upbringing, which really impressed me to a great deal. She reveals, "I inculcated families' values and norms of diverse cultures, religions, rituals, and people. It made me quite hospitable and generous with a vision to explore and learn about the varied cultures across the globe. I practice being kind and compassionate towards work, people, nature, and animals. It gives me a sense of well-being and inner peace (smiles)."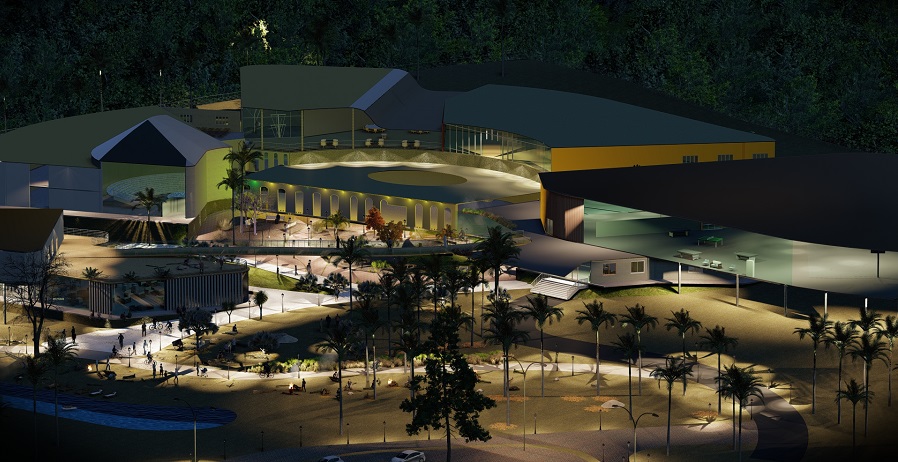 Aditi strongly believes that having trust in your ideas and intuitions can be the most creative step one could take forward to make an extensive difference in the world. She supports to admire the sustainable and innovative techniques used for problem-solving, while designing to express the power it unfolds to make a significant difference to a global society. Aditi's dynamic, creative, curious, analytical mind and ambitiousness make her an architect to watch for in near future.
Johnny D talks to Aditi Shaw about her quest in the architectural world and her final year thesis 'Campus for Sports Science and Training'.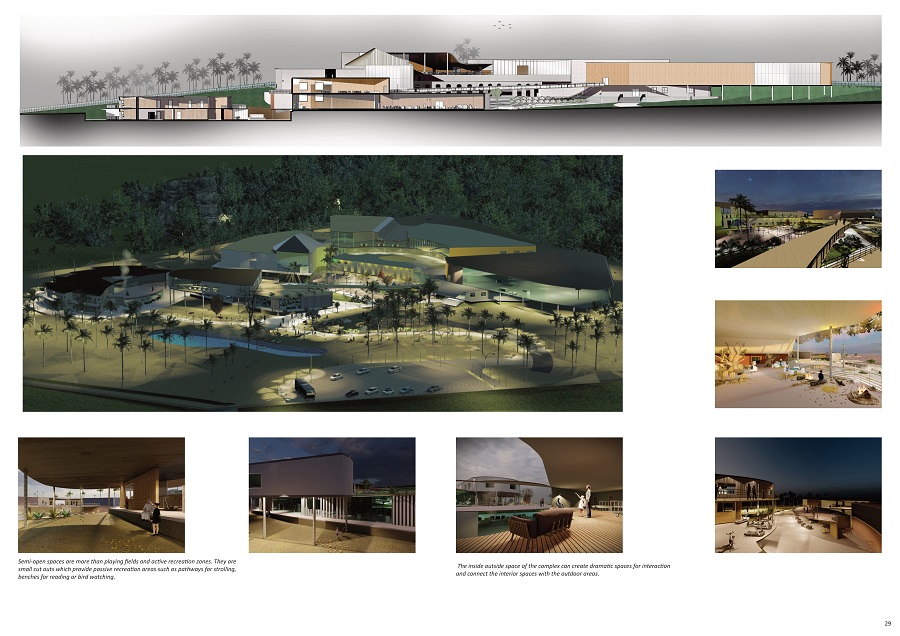 Your childhood ambition, did you always want to become an architect?
I was a curious and liberal soul during my childhood. I wanted to be many things at once (smiles). Harry Potter and Hogwarts were the initial things that fascinated me enough to envision myself being a part of such an enchanting space. After my Higher Secondary, I researched more about the subject and came across the fact that 'Architecture' is interdisciplinary in nature. The childhood curiosity took a turn and the inquisitiveness to explore the art of designing buildings and other physical structures inspired me to pursue architecture.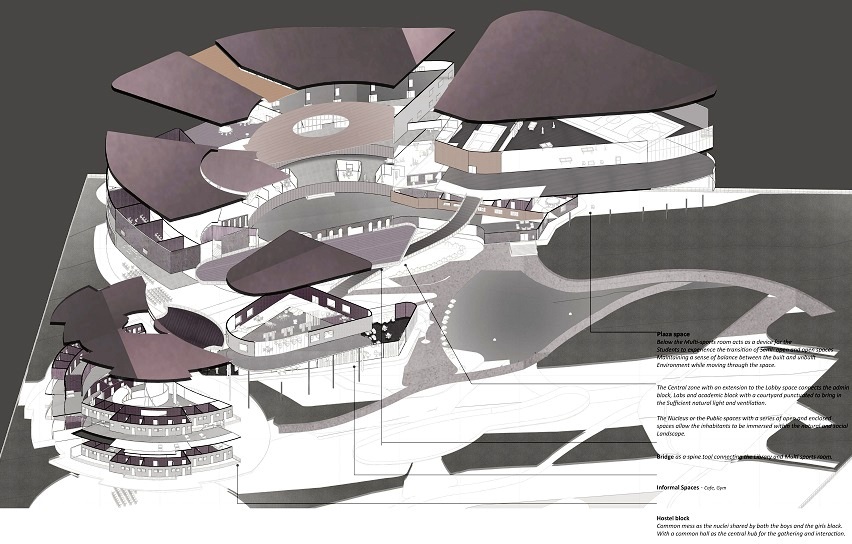 Briefly describe your project.
Located on the outskirts of Bangalore on a coconut grove site, I proposed 'Campus for Sports Science and Training' facilities. The objective was to encourage athletes and coaches to achieve their maximum potential with a sense of serenity. The primary purpose was to connect athletes and coaches with nature by providing patches of open spaces and recreational areas. By creating nodes of interaction at various levels, the design does not restrict circulation, but rather facilitates it. Leveraging the contoured land, building blocks were built at various levels to promote freedom of movement and views.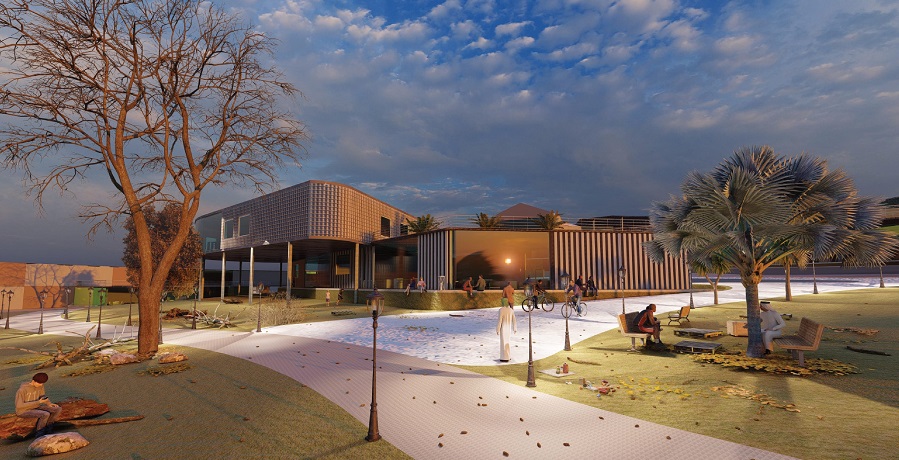 The organic shape of the plan blends with the trees on the site and allows athletes and trainers to explore, and rejuvenate with nature. Introducing recreational spaces between the admin, labs and academic block permits sufficient natural light and pleasing aesthetics to the interiors. The multi-purpose sports and library were lifted above the ground to create public plazas for interaction and it made the space below livelier.
What does architecture means to me?
"We shape our buildings and afterwards our buildings shape us." – Winston Churchill's quote has deeply shaped my understanding of and practice in Architecture. Architecture is an escape for me from a material perspective. It is deeply rooted in other dimensions of the world, where the deeper possibilities come into play and allows me to be a creative and thoughtful soul. The imperative steps in design make me an individual with a sense of responsibility and value to serve the world. At times, I find it challenging to express the vital role of architecture to people, as it is more than 'just the built environment surrounding them'.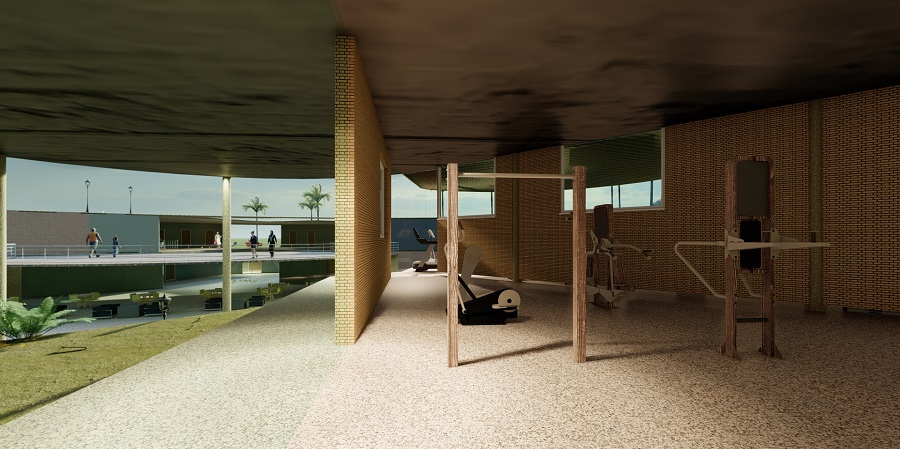 Beyond merely providing shelter, architecture becomes the stage and context of our lives and must be unbiased of the elite image, as there is a fine line of difference between creation and destruction. For me, architecture is also an inception to navigate the individual's inner world that reflects not only in their lifestyle, but also culture too. Architects show how buildings symbolize, reproduce and maintain essential elements of cultural life. I believe architecture is a medium to bring an effective change in the ecosystem that is widely accepted by people regardless of race, religion, and inequality faced on various grounds.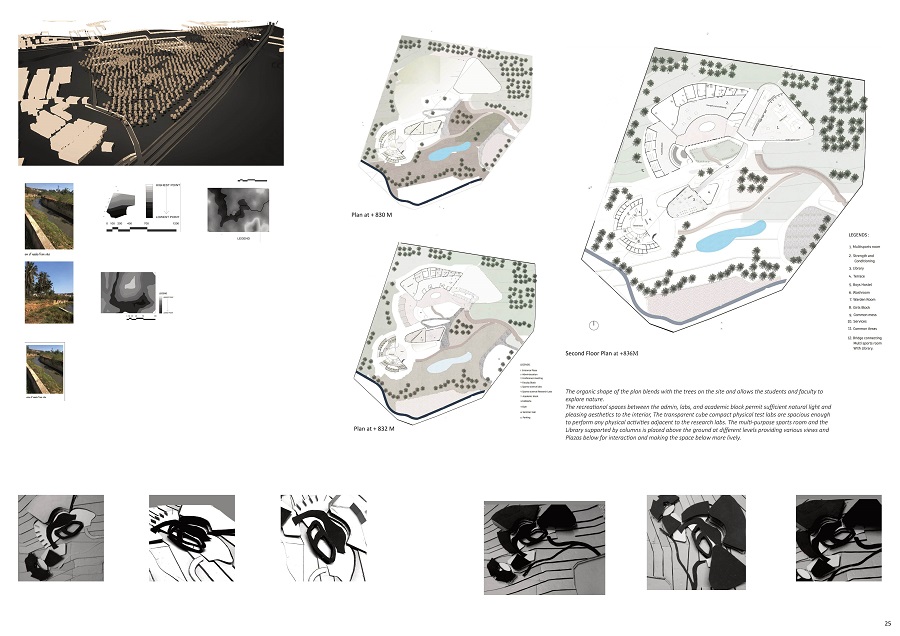 How has it influenced your life as an architecture student?
It was purely an enriching and fulfilling experience as a student. It would be unfair for me to say that I enjoyed every minute of the curriculum at the university, as the structure and format were ruthless to a certain extent (smiles). However, I learned and transformed into a resilient human with a positive outlook for life. Architecture has shaped my thoughts, feelings and emotions to be patient for the emergence of its existence and beauty. As a student, I learned the distinct aspects of looking at things, understanding them better with critical thinking and creativity. Overall, I learned to embrace the challenges in life's journey and courageously deal with them.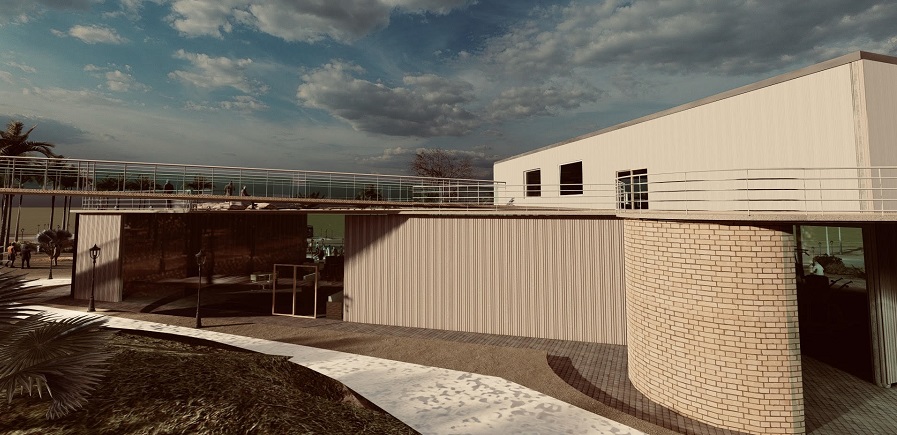 Which National or International architect has inspired you? Please specify why.
"Architecture is something to be experienced with all five senses – not just the eyes." – Tadao Ando. His philosophy of letting people discover the space subconsciously by all their senses is what inspires me about him. His design creations are simplistic and in harmony with the natural elements. He conquered the art of using concrete materials in almost all the designed structures with the remarkable beauty of void, scale and spiritual essence.
Tadao Ando had stated, "I don't believe architecture has to speak too much. It should remain silent and let nature be in the guise of sunlight and wind." I believe his work needs to be experienced to feel calm and healed. For me, his work acts as a pause amidst the hustle and bustle, as it is intuitive, and deeply embedded in the power of nature.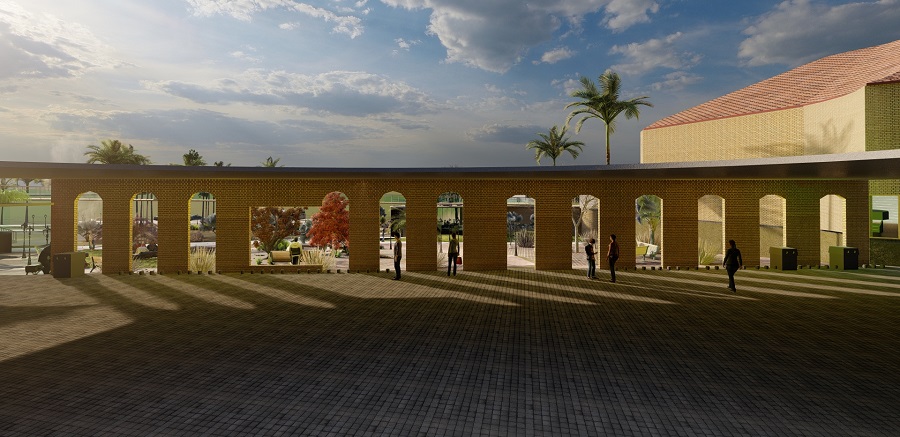 How can or will architects of the present times overcome the 'Climatic Catastrophes' to safeguard the community at large for the safe future of the generations to come?
The land is the most valuable resource available to us, not in the hope of destruction and waste disposal. Due to the impact of industrialization and urbanization, people often tend to fall into the real estate business and decorative lifestyle, which causes stress to nature, land and the very consumers of its availability. Architects have enormous power and authority to override climatic catastrophes by following steps of passive and sustainable techniques in their designs.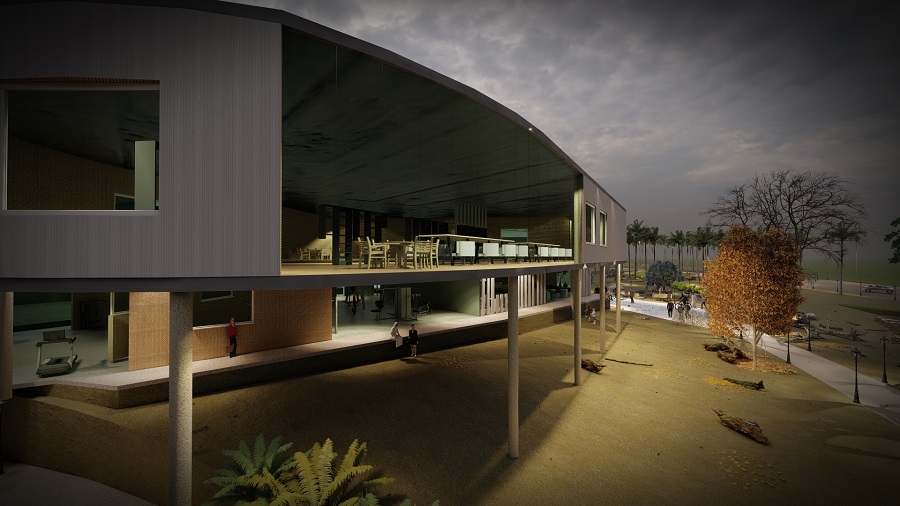 There are different strategies and attempts like those of designing spaces without wastage of materials by reusing waste, reducing embodied carbon by the usage of carbon-smart materials, and retrofitting existing buildings to meet high-performance standards for reducing near and mid-term carbon emissions. Along similar lines, my thesis 'Handling of the Waste with Social Acceptance' explored adaptation of a decentralized waste management system by saying 'No' to the landfills and creating awareness about waste segregation towards fostering community well-being.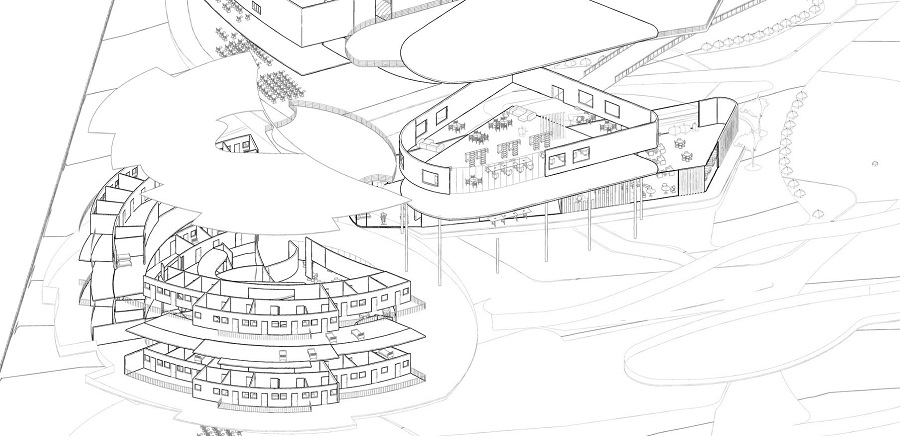 Briefly write about your University and Course.
I completed a five-year interdisciplinary course – B. Arch from RV College of Architecture, Bangalore. I had an opportunity to learn from subject matter experts and connect with bright-students across the globe. The Course structure was hectic, but definitely worth it in the end. It was uplifting to have faculties, who went beyond the curriculum and helped us understand the practical nuances in the field of architecture. Their ideologies enlightened me as they encouraged the students to go from "I, me, and myself" to "We and Ours" and to thinking from the systemic lens.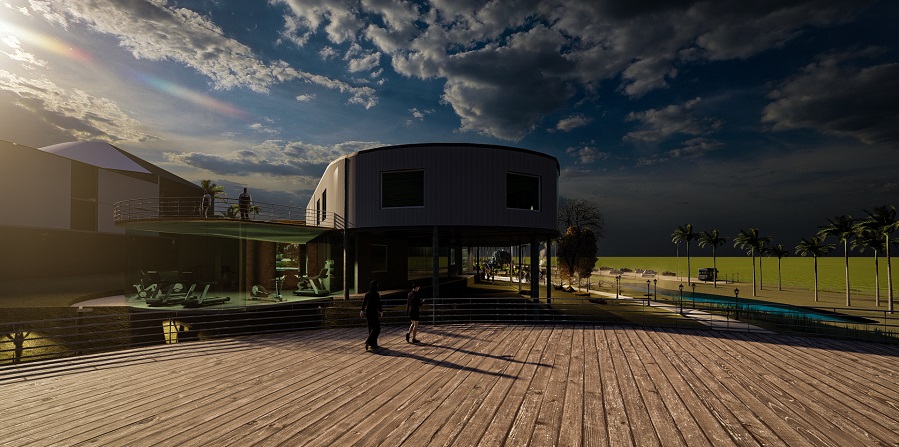 Which significant aspects of the global platform www.zerobeyond.com did you like the most, and why?
At the very first glance, I was deeply appreciative of the consolidation of quality information at 'zerobeyond – the new frontier!'. It was interesting for me to note how the information is not only technical, but also personal, professional and highly practical. I like how the platform bridges the gap between budding and established professionals by providing a space for free exchange of ideas and more importantly, experiences. The bend towards the pressing issue of climate crises appealed to me. I especially enjoyed reading the articles 'The Real Environmentalist' and 'World Architects on Climate Crisis'. I am grateful to be a part of the creative community!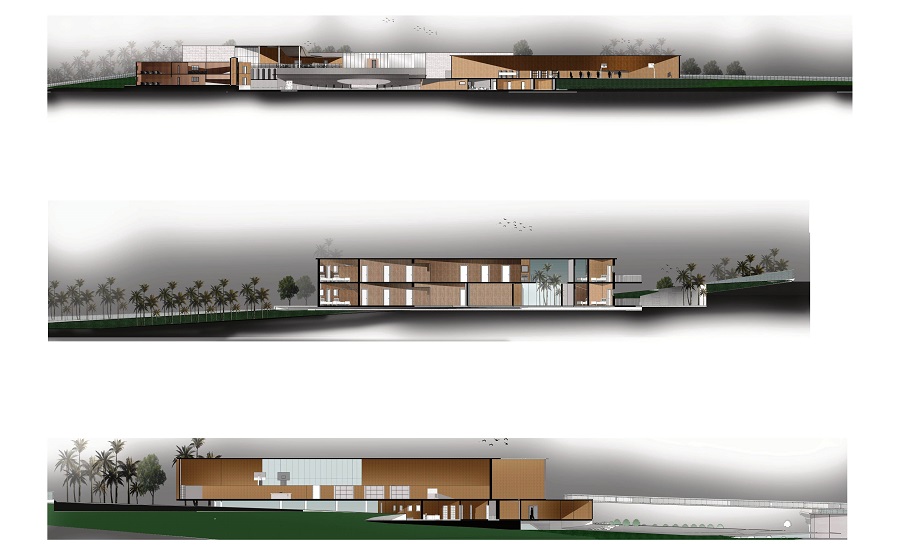 How would you characterize Indian Architecture as compared to Western Architecture?
Both Indian and Western Architecture display their uniqueness with a grand history showcasing a mass of expression over space and time. Indian Art and Architecture have evolved by the influence of diverse visitors and invaders. This is primarily why Indian Architecture appears to be an abstract mix of styles ranging from Hindu, Mughal, Indo-Islamic and Indo-Saracenic architecture. In my perception, this is where Indian architecture derives its richness of multitudinal expression from. Heavily influenced by religious movements, beliefs and practices of the inhabitants, Indian Architecture emphasizes religious and communal values in the collectivistic culture.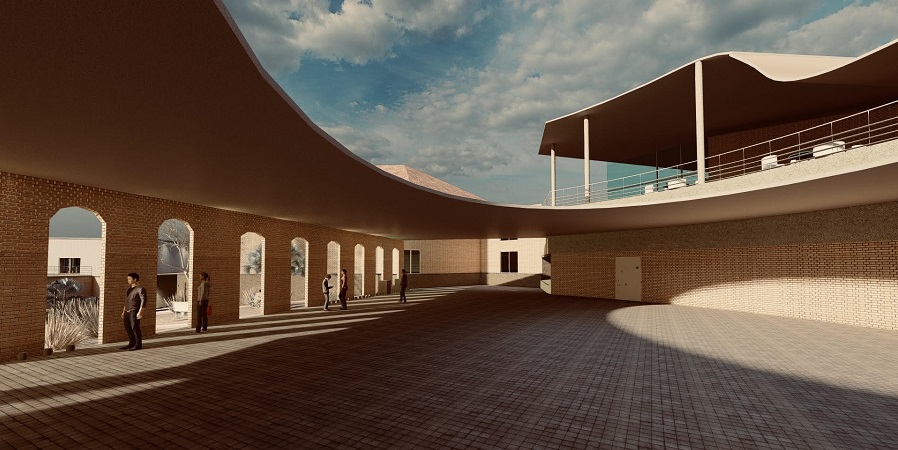 Moreover, designing structures in India has been about integrating nature rather than creating a dichotomy between nature and living or work. With globalization, the lines of distinction are blurring very fast, especially in regard to Modern Indian Architecture being heavily influenced by rapidly evolving Western Architecture. I believe, it is the amalgamation of Indian and Western Architecture that is emerging, with roots of the tree in Indian design and height in evolved Western methods of construction. Over time, with my expanding experience and knowledge, I hope to contribute to the subject matter in detail.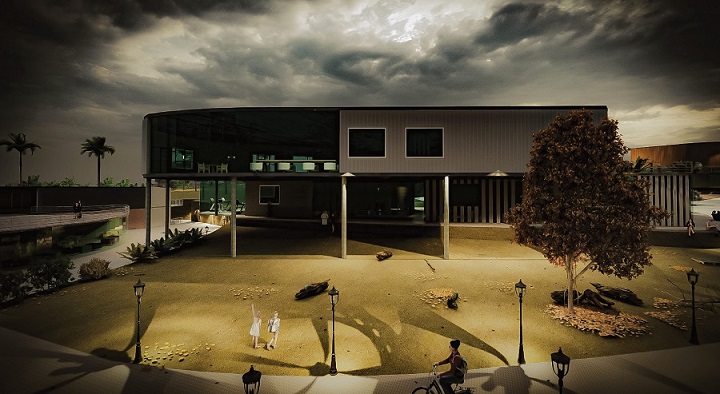 Image Courtesy: Aditi Shaw