It is always intriguing to meet people with diverse background and creative inclination towards bettering lives of the people. Diana Weininger, born and brought up in Jerusalem, is an interesting designer, whose quest in the field of interior designing came after pursuing textile, fashion and graphic designing. Having been told by her grandmother that she had a natural flair for interior designing, Diana followed her interest and passion to understand and study diverse local architecture and designing.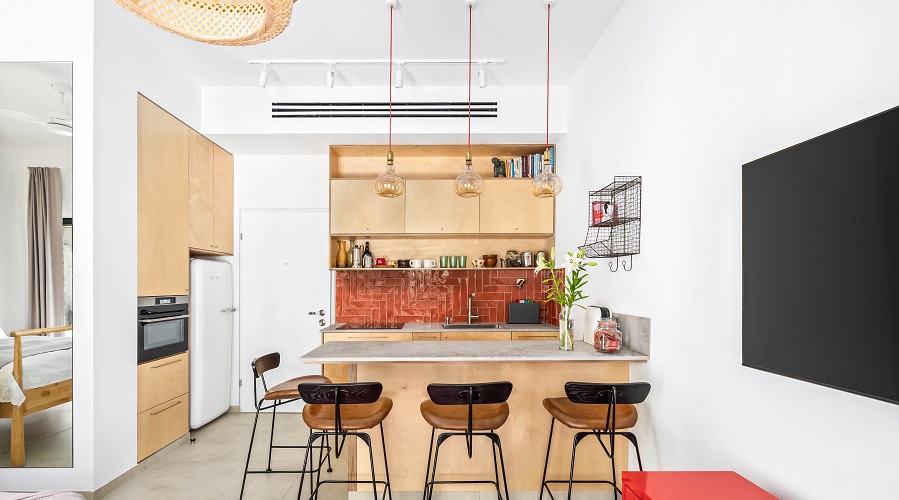 In the year 2013, she joined Cosy Casa Project Management as an interior designer in Jerusalem. While she was working with the design firm, she established her own practice In. di // Interior by Diana at the beginning of 2015. She worked with the firm for six plus years. With her practice growing, she quit Cosy Casa Project Management. In the year 2021, she tied up with Matti Rosenshine Architects, Jerusalem as an interior designer, while continuing her own practice simultaneously.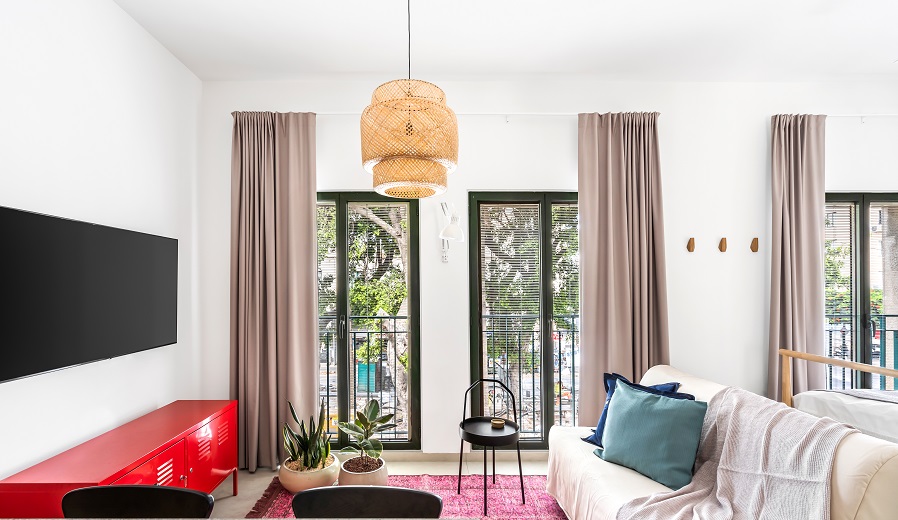 Diana Weininger enthuses, "My work translates the personal taste, loves and needs of people into unique environments, balancing their inner world with the physical space surrounding them, respectfully communicating their personality and life style." Johnny D talks to Diana Weininger about one of latest projects 'Jaffa Studio Apartment' in Jaffa, Israel and her journey into the field of designing.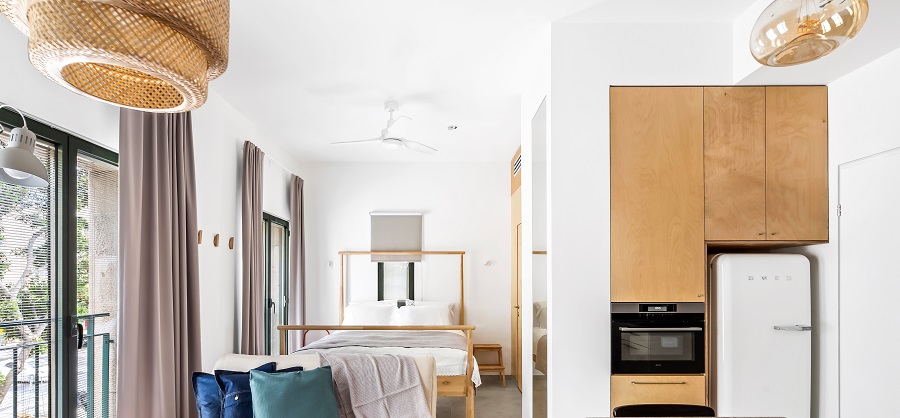 What was your childhood ambition? Did you always wanted to be an interior designer?
My creative drive began as a childhood love of crafts and evolved to an interest and passion for design. My initial orientation was textile and fashion. When I joined the Fashion Academy, my grandma thought I should better study interior design. I really do not know what made her to say so, but looking back she was right (smiles).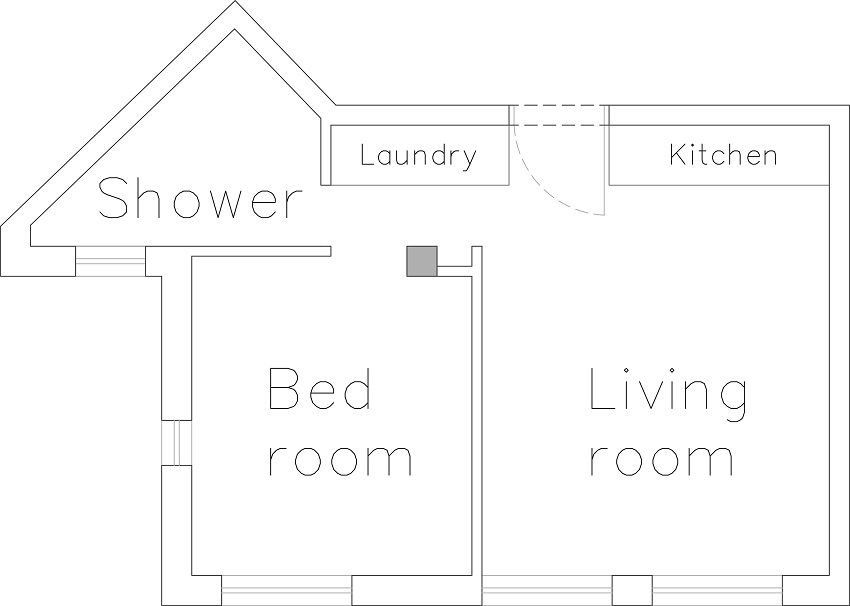 What made you to switch over to designing interiors from 'Textile, Fashion and Graphic Designing'?
The academy did not have a good impact on my creativity. I found myself losing interest for designing costumes. Gradually, my interest shifted to a larger scope as I became intrigued by operating within spaces, recognizing their potential and relation to the architectural and human surroundings. I fell in love with the renovation process (smiles), from demolition and up to a beautiful new swan emerging out of what used to be an old and grey one. In my day-to-day work, I still use various skills and perspectives I had acquired from different disciplines in the designing field.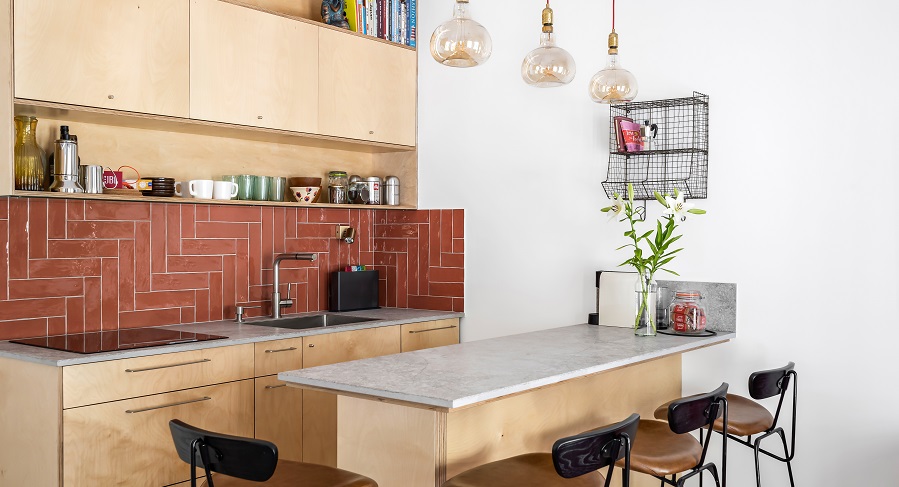 What are the various projects you are currently busy with?
I am mainly busy with multiple residential projects. However, my primary fascination is the home environment and its ability to have a deep and positive influence on its dwellers and their lives. Some of my projects are newly constructed ones. However, my true passion seems to be in renovating and transforming existing properties.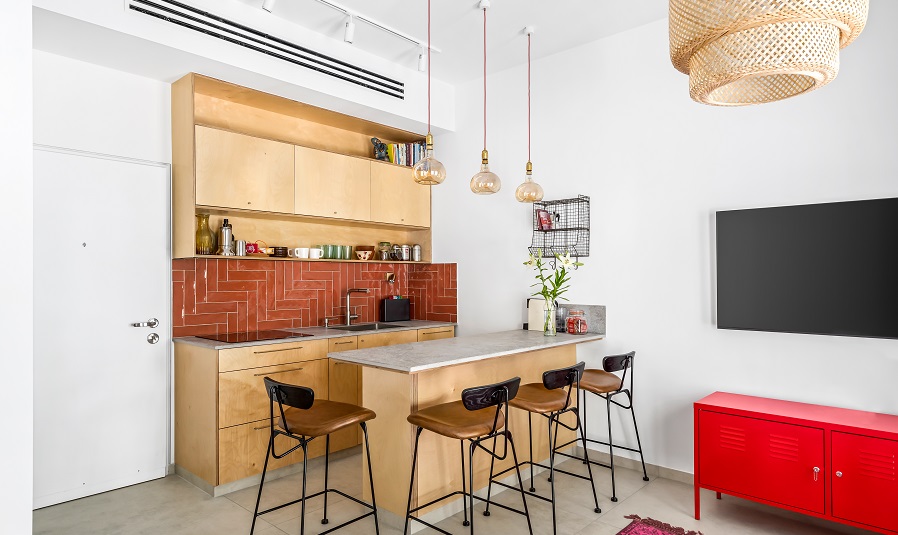 What really goes in your mind, when the client states the first brief?
I tend to be emphatic and I listen very carefully. Working with people in this special moment of addressing their intimate environment from the point of view of daily function and design seems almost holy to me. I take it very seriously, although the design itself may eventually give it a playful take.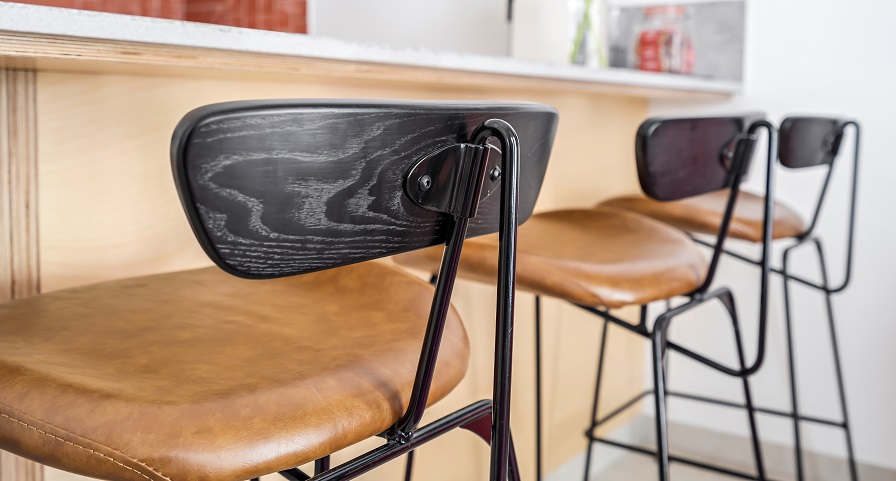 What was the brief of 'Jaffa Studio Apartment' project?
The 'Jaffa Studio Apartment' is a vacation apartment near the beach. The vision was of a homely urban suite, colorful, cozy and chic, providing a hospitality experience, as well as all the expected amenities of a home, despite its small square footage.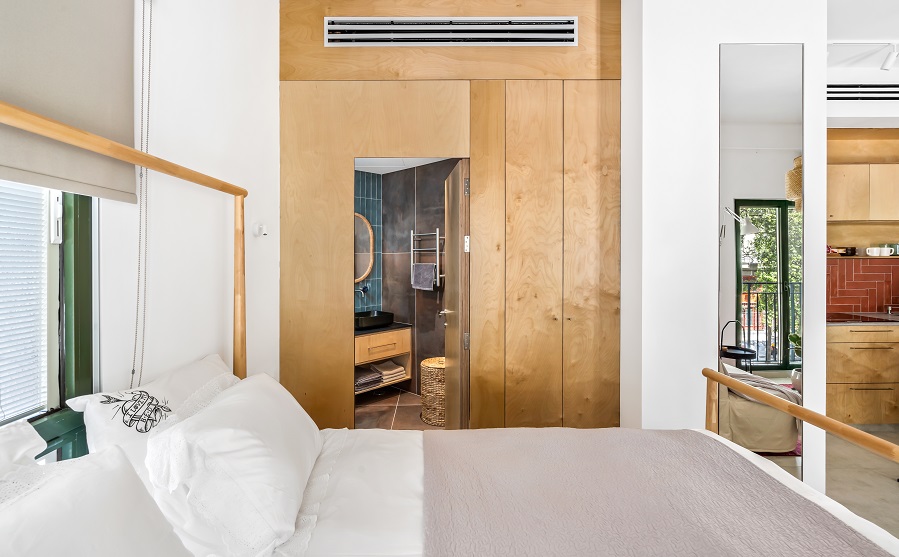 As a designer, what are the main factors and challenges one must always remember while designing interiors?
Maintaining a balance and rapport between interiors and the exterior along with geographic, architectural and humans are essential. Practicality and beauty should never be compromised, while designing interior. Warmth and humour are important aspects for me personally.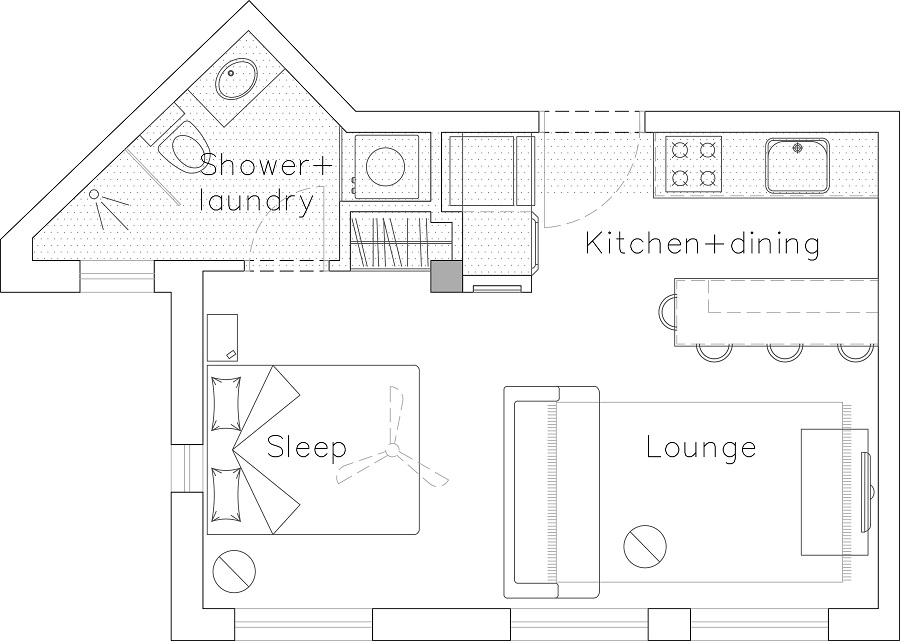 How challenging did you find to design the small space into a spacious looking studio apartment?
The fun and challenge designing a small apartment is that every centimeter counts. I wanted to make sure the potential was maximized, while maintaining an open and light feeling. My immediate intuition was the space needed an open layout in order to flow, and although it meant giving up the bedroom and kitchen/living room functioning as individual rooms. I have no doubt the overall experience benefits the client's vision and expectation (smiles).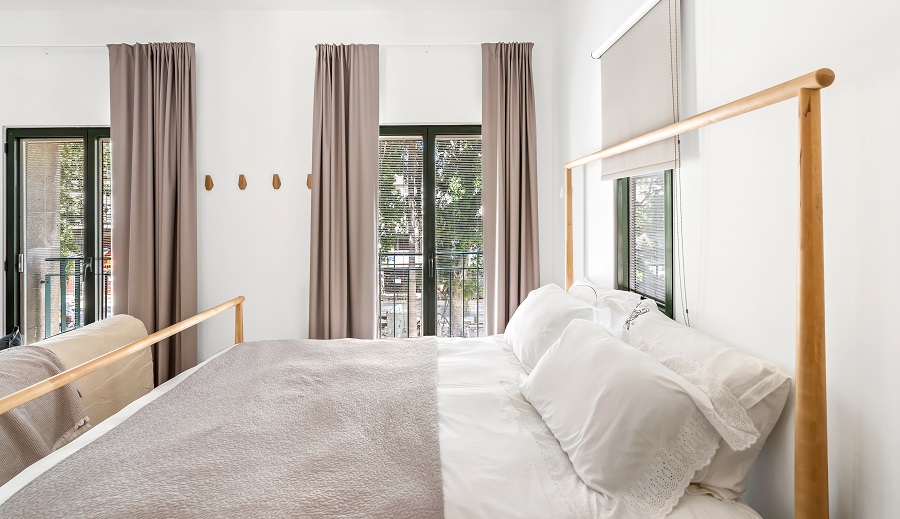 What were the major challenges you faced while executing the project?
I was fortunate to work with a crew of professionals that I have had good rapport with and long acquaintance. So, the process was smooth and the result accordingly was satisfying with no problems at all.
How would you describe the 'Elegance' of 'Jaffa Studio Apartment' project?
An unexpected combination of color, texture and style put together in harmony, creating a coherent design language make 'Jaffa Studio Apartment' looks elegant and functional.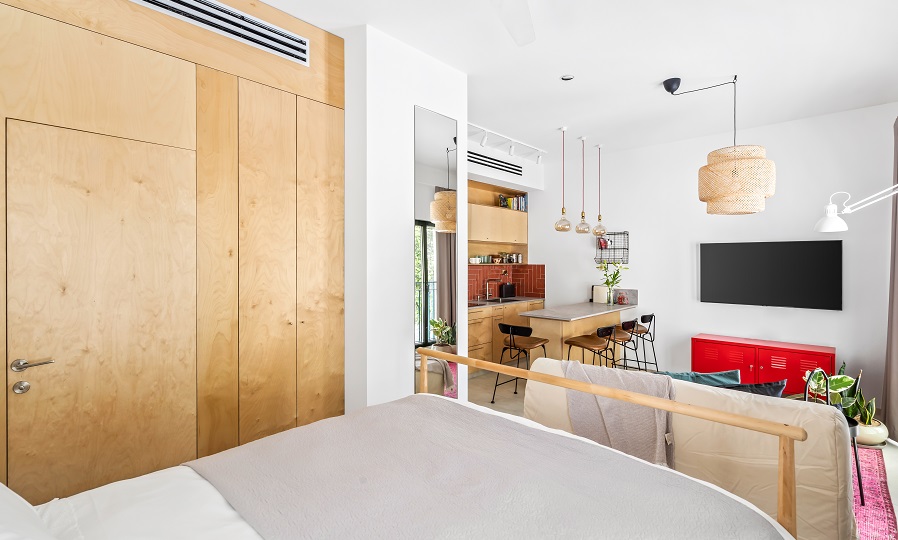 Please mention 5 major 'Sustainability' features you incorporated in the project.
– Ensuring proper thermal insulation for preservation of energy;
– Preferring clean energy sources, such as electricity rather than gas for cooking and water heating;
– Minimizing infrastructure, for example by using an AC system suitable for both heating and cooling;
– An energy-rated appliances; and
– Majority of the equipment, such as plates, pots and pans, bedding and books were selected and repurposed from the owners' home.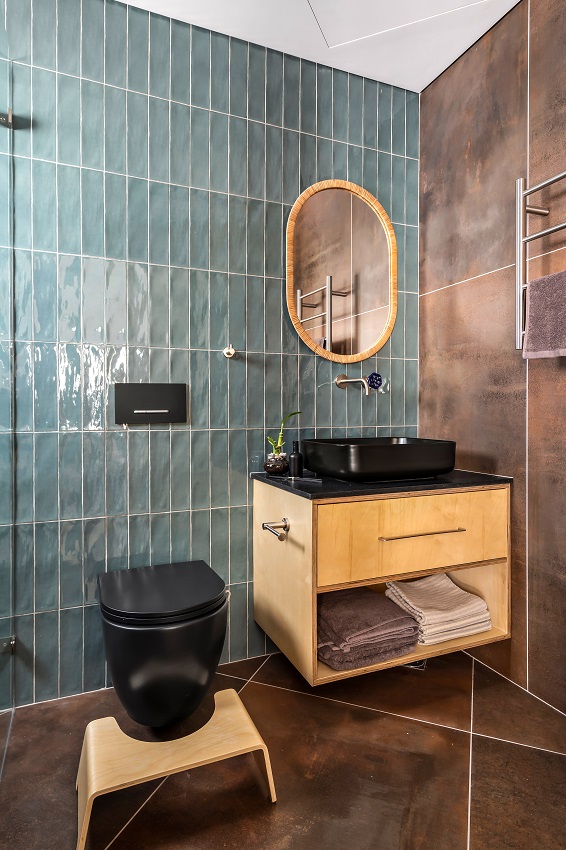 What is the total area of the project, estimated cost and design-to-finish time period of the project?
It is a 30 sq. m apartment, and the project was completed within 6 months of intense work. On client's request, I cannot disclose the overall cost of the project.
Please share your views as to how interior designers can make significant contributions to overcome Climate Crisis.
I believe every individual who cares enough to be conscious of the environment to the best of his/her ability, both in their personal and professional life, contributes to a collective positive effect (smiles).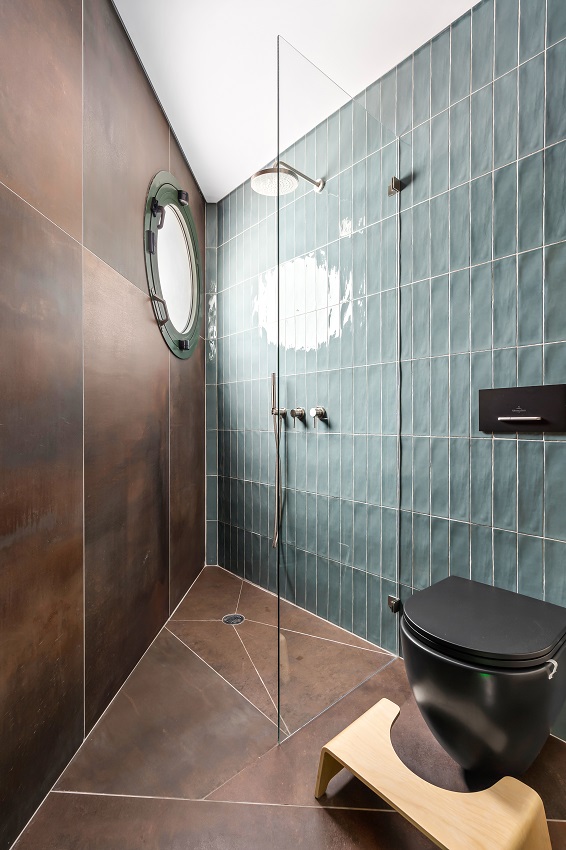 Which significant aspects of the global platform 'zerobeyond – the new frontier!' did you liked the most, and why?
I appreciate the coverage of diverse international design projects on 'zerobeyond – the new frontier!' in a broad context, not only artistic, but also personal and cultural. It is a great opportunity to read into these beautiful creations.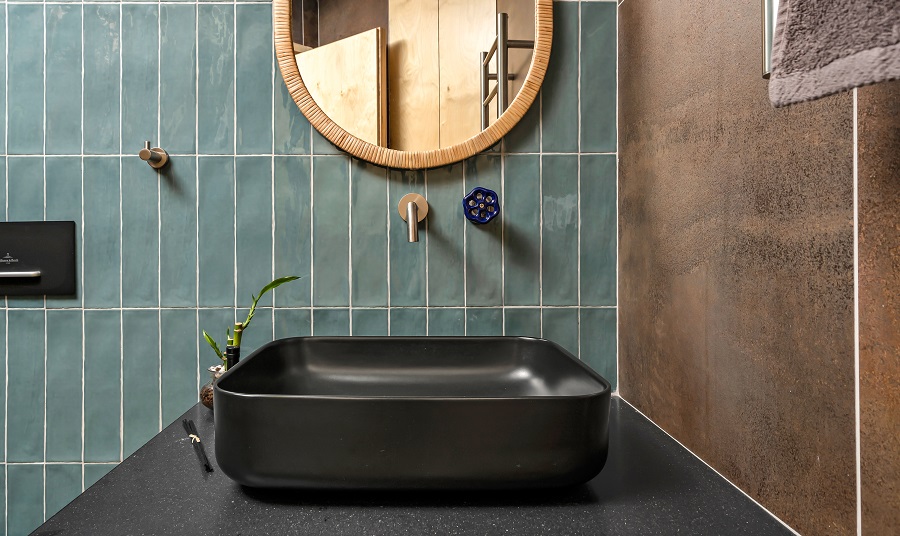 How would you describe the current interior styles / trends of Jerusalem?
Jerusalem is a major historic location. It has beautiful and diverse architecture styles. The population is mostly religious and conservative, which reflects tremendously on design trends and styles. So, I do not see as much fusion of the old and ancient with contemporary modern design, as I personally feel there should be.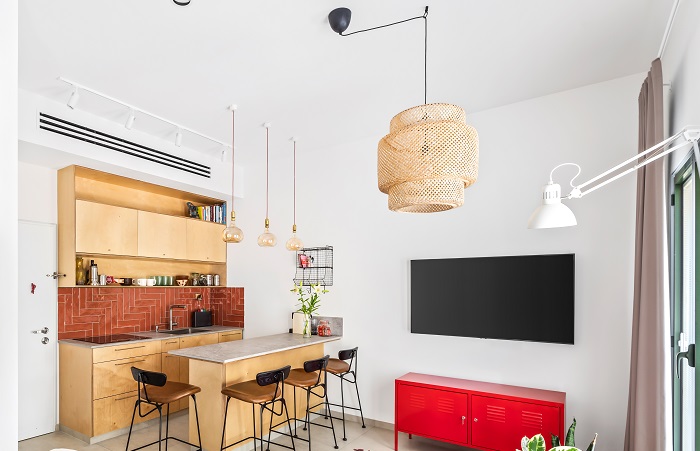 How would you describe Diana Weininger as a leader and a person?
My personal and professional characters are the same. I would describe my style as feminine, humane and inclusive. I approach a business meeting with the same honesty and empathy just like I would meeting a friend for coffee (smiles).
Photographer: Maor Moyal
Image Courtesy: Diana Weininger